Let's settle it - was John McGinn's goal better than Mo Johnston's?
Well, where do you stand on the debate currently tearing Scottish football apart?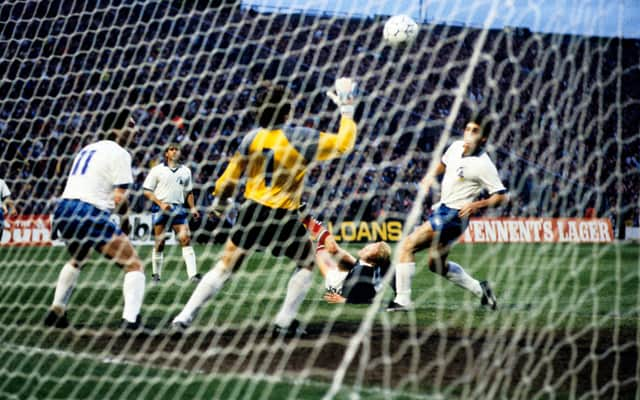 No, not the Rangers and Celtic colts issue. John McGinn's overhead kick. Was it really better than Mo Johnston's goal, struck in similar fashion at the same end at Hampden, against Cyprus in 1989?
Who best to rule on this divisive issue? A quick call to the Scottish Borders smoked out someone as qualified as anyone to have a say on the matter. Pat Nevin delivered the hanging cross that Richard Gough headed down before Johnston, after a botched attempt to clear by the Cypriot defence, flipped himself up and struck a right footed shot into the corner of the net. Nevin was pretty clear.
As much as he loves John McGinn, Johnston's effort was "undoubtedly the best-looking". Something to consider for those already hailing the former Hibs player's strike as the best Scottish goal of all-time.