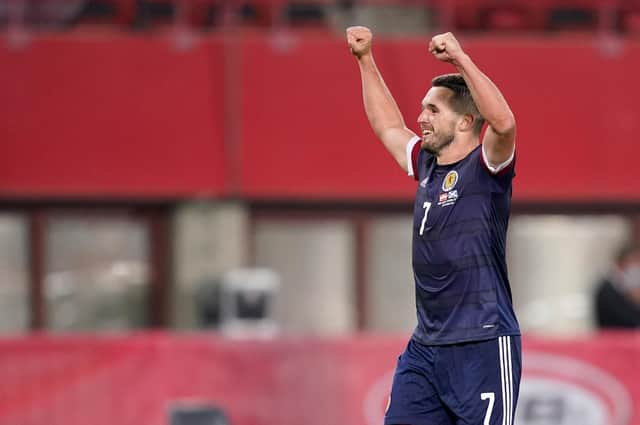 John McGinn celebrates Scotland's win in Vienna.
Paul McGinn came on with just over ten minutes remaining during the 1-0 triumph at the Ernst Happel Stadion to help Scotland record a vital win in their quest to qualify for the World Cup.
The 30-year-old took the pitch alongside his younger brother John, 26, with the Aston Villa winning his 36th cap for his country.
John McGinn tweeted a picture of the two in Vienna with the words: "What a special night couldn't be prouder."