John Hartson: How can we have atmosphere if fans are not allowed to shout, sing or cheer?
Supporters' code of conduct will make it tough to create the buzz the game feeds off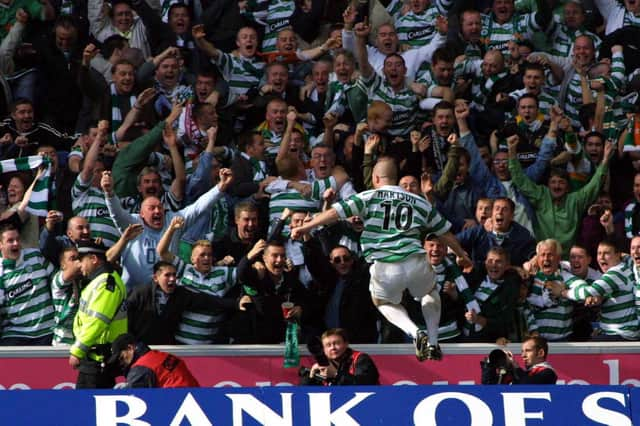 Football fans will be allowed back into grounds this weekend as both Aberdeen and Ross County host test events but, constrained by a strict code of conduct, no-one should expect a typical matchday atmosphere.
That is the view of John Hartson, who will be on punditry duty in Dingwall when Celtic play in the Highlands.
The former Parkhead striker acknowledges that the admission of 300 fans at each ground is a step in the right direction but laments the long list of rules and regulations, which could dampen the passion associated with Scottish football supporters.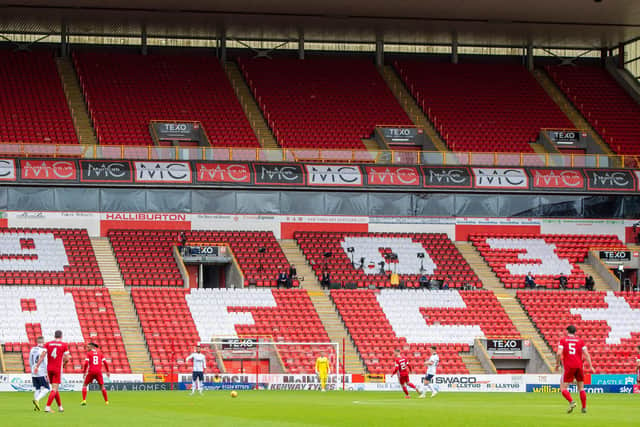 Aberdeen, made the wrong headlines when eight of their players were caught breaching coronavirus protocols, and appear in no mood to risk the wrath of the authorities again, issuing their fans with a lengthy edict, stipulating what they can and cannot do when attending Saturday's match against Kilmarnock.
As well as the temperature checks, hygiene and social distancing guidelines which have now become the norm, those supporters who were successful in the ballot have been warned not to stray from their allocated seat and it is stressed that standing is strictly prohibited.
Spectators have also been instructed on what to do should the match ball enter their area of the stand. They must return it to the ball boy so it can be sanitised and they must then sanitise their own hands. The code of conduct adds: "Under no circumstances should you throw the ball onto the pitch."
But, with shouting, singing and chanting also outlawed as football attempts to edge its way back to normality and find a safe way to welcome fans back to live action for the first time in six months, Hartson says that supporters are being asked to show remarkable restraint.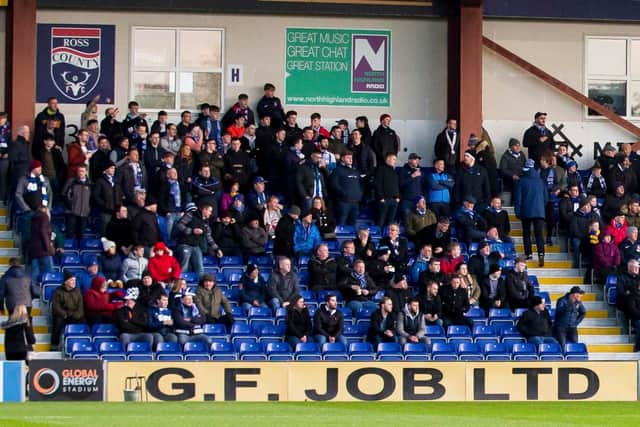 "What you can say is that it is a start," Hartson said. "Having 300, if that goes well then maybe it will be 600 and then a couple of months down the line, who knows? There were 3000 fans at Doncaster racecourse yesterday.
"But the thing is, football is all about the fans. It has not been the same and it never will be the same without supporters. They are the ones who create the atmosphere and they can give you a lift or they can intimidate but they do play a part in how some players perform. I've seen many great players in training but some struggle in front of big crowds. There are other players who love it.
"Whoever the lucky 300 are, I'm sure they will be happy to be back, but they have to be disciplined because a lot will depend on how they behave."
But it will be tough, with Hartson questioning how realistic it is to expect fans who have been waiting months for live action to remain as static and mute as the cardboard cutouts that have been filling Scottish stands in their place. Especially if their team scores a goal.
"I don't know how they really expect people to react," he said. "One of the reasons for getting fans back into the stadium is to create a little bit of atmosphere but I'm not sure how they do that without shouting or singing or cheering.
"The way I see it, they are all being told to wear masks inside the ground and are being kept at a distance so I'm not sure what harm can really be done by someone shouting.
"Imagine there is a late winner. How do you physically stop someone from jumping up and shouting 'yes!' or whatever? Can you imagine trying to do that at an Old Firm match? I can understand clubs wanting to play it safe but are they telling fans to wear gags as well as face masks?
"If I was still playing and scored a winning goal, I would find it very strange indeed to run over to fans and see them still sitting down and not really shouting or cheering. It is still better than an empty stadium but it's still not the atmosphere that we are used to and that makes football so special."
Normally there would be raucous scenes, as fans celebrate communally and roar their appreciation and it is those moments that players thrive on, according to the Welsh international.
He is not convinced that those passions will be kept in check, saying that football is usually a release for most of those who turn up to cheer on their team and containing them will go against every instinct. But he was keen to extrapolate any positives.
"At least it means that players shouldn't be hearing abuse from the stands! Maybe it would have been a good thing if that had happened when I was playing!"
But no matter how alien the demands on those lucky enough to get through the turnstiles this weekend, Hartson says they have a responsibility not to spoil it for those still on the outside, looking in.
"We want to get all the supporters back so it might be strange but if that's what it takes then everyone just has to show some restraint."
Comments
 0 comments
Want to join the conversation? Please or to comment on this article.