Jim McLean: No more jousting with giants, farewell to the Dundee United legend who stoked dreams into a burning flame
The rolling news never seems to stop, not even on Boxing Day, but it might as well have done on Saturday, since little else sunk in.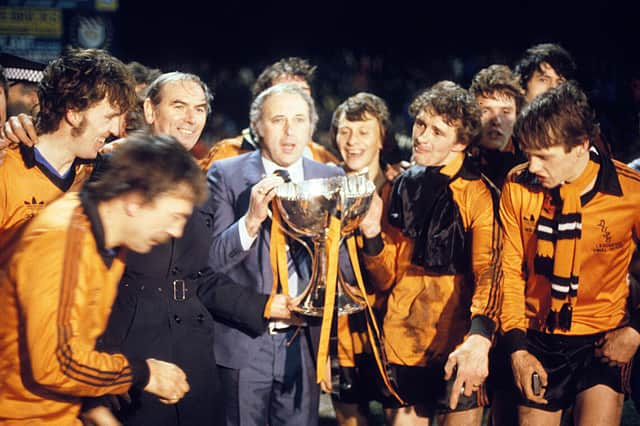 It's the fag end of a horrible year. Stadiums are empty, and now Jim McLean has gone. The minute silences that will take place at games this midweek to honour him will feel barely sufficient.
It's remarkable to consider that McLean was just 45-years-old when he led Dundee United to the Scottish title in 1983. In a way he will now always be 45. A statue that is currently in storage depicts him with the league championship trophy. It will be erected on a plinth outside Tannadice just as soon as crowds are permitted to attend the ceremony.
His legacy is already in good hands. A play, notable for its portrayal of McLean as a (very) flawed genius, finished just before lockdown at Dundee Rep. Although it received rave reviews, the pandemic frustrated hopes of taking the production elsewhere, another instance of art imitating life.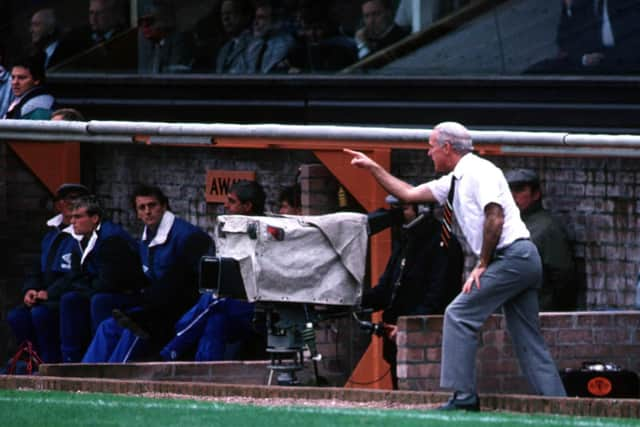 A desire to try and finish – what an elusive concept this proved – what he had started at United meant McLean did not leave his adopted city despite several offers from rival, bigger clubs. It's where he died on Boxing Day, aged 83 – it's impossible to avoid noting the significance of that number. There will be no more jousting with giants.
The true Mr Dundee United
He has been drifting away from us for a while now, due to insidious dementia. Significant anniversaries of United triumphs have passed without his input, likewise his 80th birthday. But that's not been the experience of his family, his wife, the redoubtable Doris, sons Gary and Colin, and of course footballing brothers Willie and Tommy, who have had to live this long, harrowing goodbye.
The talk will be of Mr Dundee United, and rightly so. It always felt strange that Eddie Thompson acquired this moniker and was first to be honoured with a stand named after him when McLean was the reason why, since around 1984, if you were asked while outside Scotland where you came from and said Dundee, it was likely to be met with an "Ah, Dundee United", however annoying that was to hear as a Dundee supporter.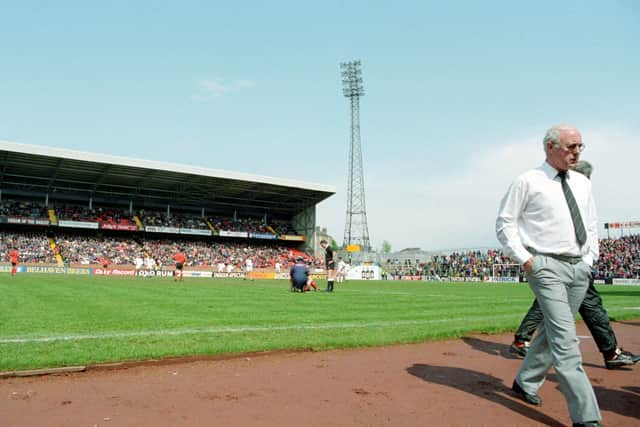 That year is chosen advisedly since that's when United marched into the last four of the European Cup, but then, in truth, even before then McLean's side had begun to make their mark on Europe, winning 5-2 in Monaco in 1981. It was the time of Grace Kelly by Taylor Brothers coal and "Tannadeechi" on the network television news. Dreams on one side of a single street in a then troubled city were being stoked into a burning flame.
McLean's achievements deserve to be acknowledged far outside Scotland. And they will be. In terms of the Scottish domestic game, he deserves to be bracketed alongside Jock Stein and Sir Alex Ferguson and, dare I say, in terms of relative resources, perhaps even above them? There has not been, in this writer's opinion, a more fascinating figure to emerge from Scottish football in the last half century, Ferguson included. It's notable that the former Manchester United manager has hailed McLean as his toughest-ever adversary, above Arsene Wenger, Rafa Benitez and Jose Mourinho.
Ahead of the game
Despite taking charge of his last game as far back as 1993, when he was aged just 56 (the same age, for example, as John Hughes is now), McLean's influence can still be felt to this day.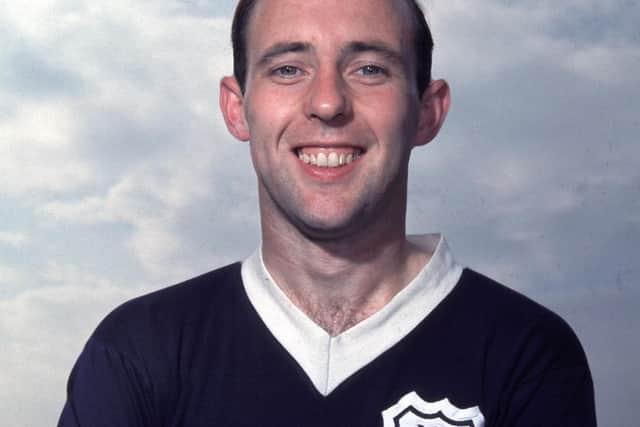 Take the top two English divisions, where Duncan Ferguson is an assistant manager at second top Everton and feeding things taught at Tannadice to Carlo Ancelotti, and Michael O'Neill, in the league below, is managing to bring some welcome impetus to Stoke City having already achieved wonders with Northern Ireland.
O'Neill is happier than Ferguson to declare he is a McLean acolyte, despite having his own issues with his management style. McLean once sidelined O'Neill for nearly a year when he was in his prime because he would not sign a new contract.
Nevertheless, Northern Ireland's recent success under O'Neill was a belated tribute to McLean. I can still remember the astonishment when, while discussing O'Neill coaching methods with Austin MacPhee over a coffee in Paris during Euro 2016, the assistant coach suddenly ventured: "Of course, it all comes back to McLean…" One example was O'Neill telling strikers Kyle Lafferty and Josh Magennis that, at United, Kevin Gallacher ran in behind and then he would come to the ball.
I have sat down with O'Neill myself on several occasions and heard him talk about how far ahead of the game McLean was in terms of tactics and player conditioning, if not man-management.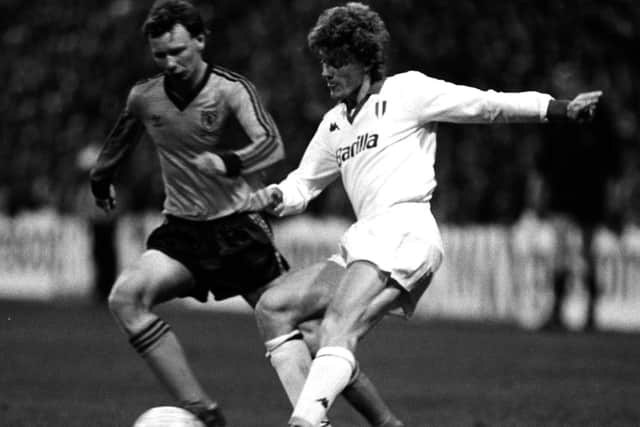 From dog's abuse to Euro success
Such attributes did not lead to overnight success. McLean was appointed Dundee United manager in December 1971 after being lured from Dundee, although it did not take much luring considering he was passed over for the top job at Dens Park. Dundee's grave misstep did not initially seem so serious.
McLean's brother Willie once told me about an awkward situation when, having led his Motherwell side to a 4-1 victory at Tannadice, he had to hear his younger sibling being given "dog's abuse" by the home faithful as they walked back towards the tunnel. It was January 1976 – more than five years since Jim's appointment.
As befits someone who built three family homes around Broughty Ferry, McLean was sure to put down strong foundations. United, to their and particularly chairman Johnstone Grant's credit, gave him time. League Cup wins two Decembers running in 1979 and 1980, the latter against Dundee, got United off the mark before that league win in '83. Then came that European Cup campaign, when United blew AS Roma away in the first leg of the semi-final at Tannadice. They had one boot in the final, which would have been against Liverpool.
Roma were spooked. The wolves were still hungry, as one banner had it in the Olympic stadium. Another relayed the message that "Roma hates McLean". Even when confronted by a brutish gang of opposition players after United surrendered the tie 3-0 in dubious circumstances, he did not rise to the bait. A stronger referee and we might be reflecting today on the man who took Dundee United to a European Cup final.
McLean did lead the side to a European final – the Uefa Cup, three years later, and in arguably more impressive fashion, seeing as this achievement came at the expense of Barcelona and Borussia Moenchengladbach, then particularly serious operators.
Brutal with journalists … and his own players
McLean was once described as a joiner from Larkhall who thought he was a carpenter from Nazareth. His high-handed treatment of journalists, who he summarily banned from Tannadice for writing things he didn't agree with, was hard to square with his anger at being summoned to the then SFA headquarters at Park Gardens for speaking out about a referee or some other scenario where he felt the Tannadice club had been mistreated.
He mellowed slightly with age, although John Barnes might not concur. He was the BBC Scotland reporter whose reasonable question about the future of then manager Alex Smith tipped the then chairman McLean over the edge in October 2000. The muffled noises off camera marked the end of a career.
Or at least they perhaps ought to have. But this is McLean. He returned, cussed as ever, as part of a consortium which took over the club in 2002. He then sold all his shares and settled into retirement.
It became slightly easier to arrange interviews with him. "Doris, is the bowls on Thursday?" I heard him ask his wife on one occasion. Another time, he generously offered to tell me all I wanted to know for research towards a book about Duncan Ferguson, someone he admitted had hastened his own departure from the game. McLean once screamed at the headstrong striker: "The game means far too much to me, I know that, but it means f*ck all to you!"
As much as he was a genius, it does come down to the players – something he appreciated but found it hard to express. The paying of compliments did not come naturally to him. Several of his greatest players resent the hold he exerted on their careers and the treatment which, looking back, does seem verging on brutal - and that's before we even discuss those eight-year contracts.
Goalkeeper Hamish McAlpine was sent home from a tour in Japan after a disagreement about positioning at a corner. McLean later described McAlpine in memorable fashion in his 1987 autobiography, Jousting with Giants: "Hamish McAlpine was the one player who was able to single-handedly destroy everything I have ever thought or believed about the game of football."
During one of those times when I was fortunate enough to sit with him in his front room, McLean became surprisingly wistful.
He told me that he wished, just once, that he had gone for a drink – a non-alcoholic one for him, of course – with the players, specifically those household names from the '80s. "That wouldn't have hurt," he conceded.
A message from the Editor:Thank you for reading this article. We're more reliant on your support than ever as the shift in consumer habits brought about by Coronavirus impacts our advertisers.If you haven't already, please consider supporting our trusted, fact-checked journalism by taking out a digital subscription - https://www.scotsman.com/subscriptions
Comments
 0 comments
Want to join the conversation? Please or to comment on this article.