Clarke, who turns 60 in August, is considering whether it might be his last role in football with many having expected him to return to club football at some point. He has signed a two-year extension to his current deal to take him up to the World Cup in North America in 2026.
Clarke last extended his contract in August 2021, which was midway through the last World Cup qualifying campaign. He challenged his players to reach the next World Cup after they failed to qualify for Qatar following a 3-1 semi-final play-off defeat against Ukraine. Now he plans to be with them.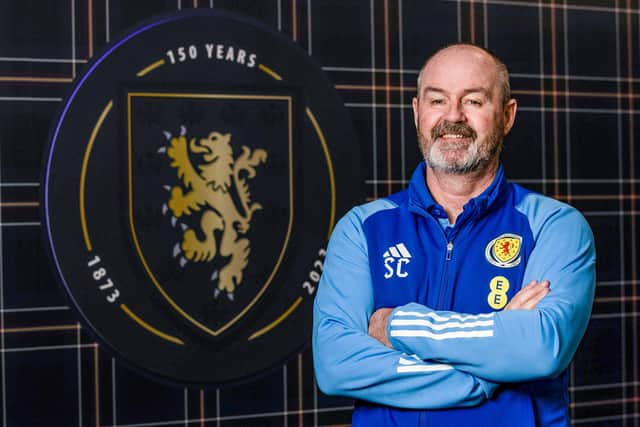 "I said to the boys after that one that I would still like to go with my country to a World Cup finals and the next one I can do is 2026," said Clarke. "At that stage, my contract didn't take me to there, but what I did to say to them after we lost to Ukraine is that I want to go to the World Cup in 2026 and I can't go without your help."
Qualifying for the next World Cup would take Clarke to seven years in charge of the men's national side. "If you had asked me nine months, a year into the job if I would be signing my second extension and committing to 2026, I would have said: 'No'," he said.
"But I got into the job and understood the job better, what you have to do and how you have to work to be successful. Again, it goes back to the group of players I have got. I enjoy working with the players. I feel we have a good relationship. Because we have a good relationship the results have improved. The momentum, in my opinion, is still in a forward direction. As long as that continues then why not try to work together for a little bit longer.
"I'm 60 this year," added Clarke. "I'm in my 60th year. So, looking ahead, does that take me to 63 and you are almost getting to an age where you are thinking: Do I stay in the game or do I come out of the game?
"It was a big decision, obviously," he added. "I've chosen to stay in and one of the reasons is that I enjoy working with this group of players and I feel this group of players, and I'm not just talking about the older and more senior ones.
"I like the next group. I like the younger ones coming through. We are trying to nurture them so we don't go 20 years without qualifying (again)."
Clarke has not ruled out returning to the club game at some point. He pointed to former England manager Roy Hodgson's recent return to Crystal Palace at the age of 75. "Maybe I will still go back in the future," he said. "Although I am in my 60th year, look at Roy, still working at 75. There is longevity in the job now if you can hang around long enough."