At club level there have been trials as his personal form slipped at a time when he was supposed to be leading by example as Aston Villa captain but in those dark moments, as criticism rained down on him, he tapped into the inner 'screw you' setting which has helped so many of his compatriots.
"It probably does affect you a wee bit. At the start of the season and a couple of months in, it was the most I've ever been questioned in my career. A lot of people doubted whether I could play at this level. Could I be Aston Villa captain?
"The only thing better in football than winning is proving people wrong! You have that in the back of your head. You put the wee guy from Clydebank mode on and show them that they are wrong. I'm sure Billy [Gilmour] was the same. He'd have been wanting to prove people wrong. Nathan [Patterson] will have probably wanted to prove his manager wrong. It's something we've all got deep inside us – that we'll fight. I'm sure everyone is the same in that situation."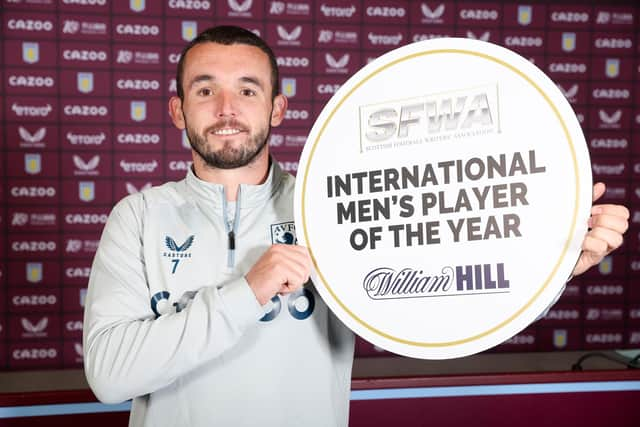 While McGinn, and Scotland team-mates Gilmour [at Brighton] and Patterson [at Everton] have faced difficulties at club level this term, the national team has offered solace.
After a disappointing summer, Steve Clarke's side rebounded with a strong finish to their Nations League section, gaining promotion, and, with five wins and a draw in their last six competitive games, they also sit top of their Euro 2024 qualifying group.
Casting his club form aside, McGinn was an integral part of that, which is why he has been rewarded with the William Hill Scottish Football Writers' Men's International Player of the Year for the fourth successive season. But he said the national team helped him as much as he helped the team.
The man who has scored 16 times on the international stage, captained the side as they secured the 0-0 draw with Ukraine to win their Nations League group, and surpassed 50 caps. In the dark blue he came alive, and the thrill of being able to take games by the scruff of the neck re-energised him, helping him escape the doldrums and retain the belief in his own ability.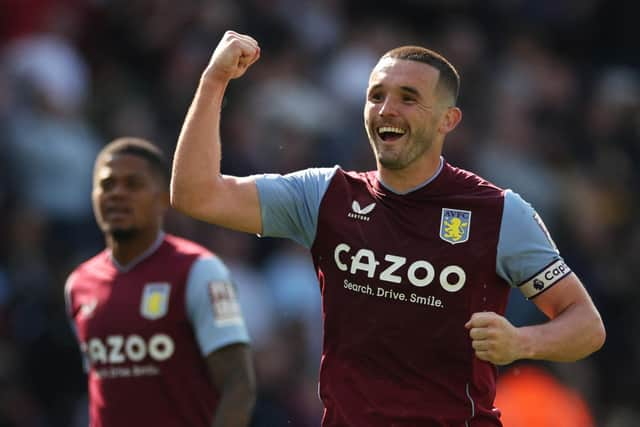 "It did help going away [with Scotland]. Even though at that time I wasn't playing my best football at club level – which I've never shied away from – it just felt natural going away with Scotland and thankfully I managed to keep my performance levels high for Scotland.
"The boys didn't treat me any different, even though I was struggling a wee bit at club level. They put the same faith in me."
Those international breaks proved the ideal pick-me-ups as he found a way to weather the storms and, with the kind of displays that have been earning him rave reviews from fans, pundits and, more importantly, his manager Unai Emery, he says he has emerged from the campaign stronger.
"It wasn't easy. I'd be lying if I never said that there wasn't a wee tinge of doubt," admitted the 28-year-old. "I'd say 98 per cent of me was saying 'they're wrong, they're wrong, they're wrong.' And the other two per cent was saying 'I'm finished here'. That does linger but proving people wrong does drive you on.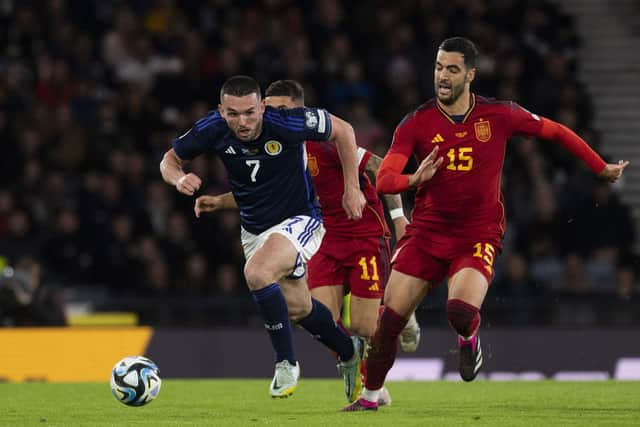 "You can't get away from it if the noise is that much. You can't be completely ignorant to it and I wasn't. Thankfully, my form's improved and I've managed to silence some of those critics. But it will always be there especially when you are at a club like Aston Villa. The minute you're not performing the critics will be there but I'm probably better off for that experience earlier on in the season."
A humble individual who credits his parents, his upbringing, his siblings and friends for keeping him grounded, he is also grateful to his fiancée Sara, who he says is cut from the same cloth as him and whose job as a social worker offers him perspective.
But it is manager Unai Emery he praises for the onfield improvement and while he tries not to get too up or down when he sees what people have to say about him, McGinn was thrilled to read his gaffer's recent praise.
"He doesn't give you much praise to your face so it is nice to read. He has absolutely transformed the way I think about football, he's been first class. The relationship we have is full of respect. You don't need to speak every day - in fact we rarely speak - but if he decides I'm playing right mid or playing up front, centre mid, left-back, he knows I'll do it. He's a top class manager and I'm really enjoying working with him and his coaching staff. And, reading that does give you a wee confidence boost, I'm not going to lie.
"Every manager I've had before has been a British ex pro and they have been first class in their own way but this is a completely different style of football, something I wasn't used to and it did take a bit of time. Things like the way you close somebody down, how many touches you take on the ball, taking that wee bit extra time, probably developing the Spanish way. You don't get that time on the ball at Feegie Park [Paisley's Ferguslie Park] but it has opened my eyes to another style of play. Is it always going to work? No. But he spends hours and hours each week trying to improve us, individually and as a team, and although I'm 28, every day I come in here is a school day. I'm very lucky to be working with him."