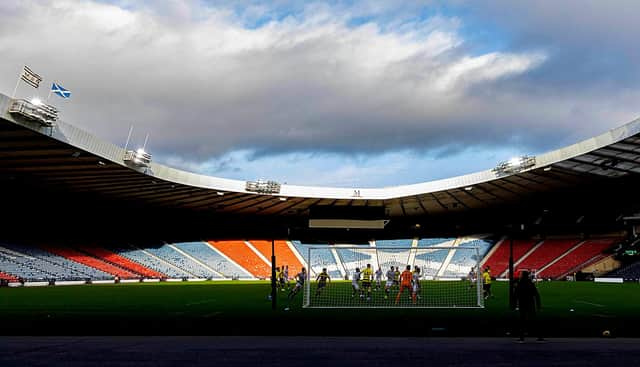 Queen's Park played their last-ever league match at Hampden Park after 118 last weekend.
The wonder is that Leeann Dempster, recently recruited in a surprise high profile move from Hibs to become chief executive, is allowing this to happen.
It was bad enough last weekend. On the morning of the game against Stranraer, fans still did not know whether it would stand as the famous club's last-ever match at Hampden Park after more than a century of playing on the hallowed turf.
Those wishing to learn where the hell the team were going to play their remaining home games were then invited to pay £10 to purchase a live stream of the Stranraer clash. Club president David Hunter relayed the news before kick-off that they were off to Broadwood stadium until the end of the season.
Turns out Queen's Park botched their own exclusive. Yesterday another statement – at least supporters were not being charged for information this time – revealed the club "intend" to fulfil their remaining home league fixtures at…. the Falkirk stadium.
"As recently as last weekend, it looked most likely our home matches for the rest of this season would be at Broadwood," was the only acknowledgement of the previous weekend's hot news. No further explanation was given. Meanwhile, supporters are none the wiser about the Hampden situation.
Is there scope to play there next season while Lesser Hampden is being renovated or has this historic association ended with barely any acclaim?