'Greed is staggering' - Dick Campbell slams the European Super League idea even his wife detests
Arbroath manager Dick Campbell has slammed the "shower of greedy" European clubs who are trying to form a Super League.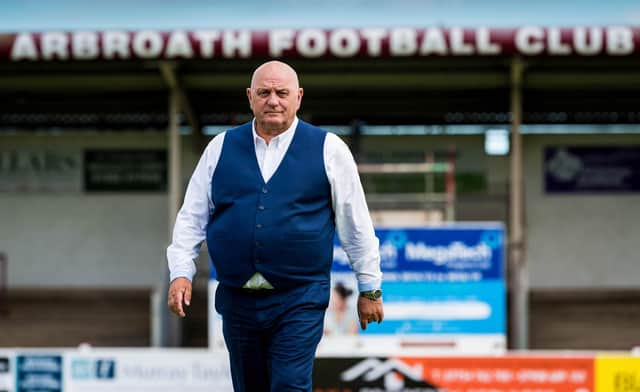 Arbroath manager Dick Campbell has slammed the Super League idea. Picture: SNS
The colourful Scottish manager has used his wife as an example of just how detestable the whole idea is.
"My wife's reaction sums it up," he told The Courier. "She normally takes it all in her stride and isn't fussed about football but she's absolutely furious."
The proposals have been blasted by players, managers, pundits, fans, broadcasters and organisations.
For Campbell, it's not football as he knows it.
"I've been in the game for 50 years and I've never known anything like what I've seen over the last few days," he said.
"The level of greed and total disdain shown for the people who are the lifeblood of football – the fans – is staggering.
"What these money men are doing is appalling. It's disgusting and anyone involved should be utterly ashamed of themselves. They are nothing but a shower of greedy b*******.
"The game used to be a way out of the poverty trap. It was a game that could be played and enjoyed by all and it offered light, hope of better times."
He added: "I guarantee 90 per cent of the fans will find it hard to get the money together to pay for the astronomical ticket or TV prices to watch any of these games in The Super League.
"Players are already on £500,000-a-week and more. Where does the greed end?"