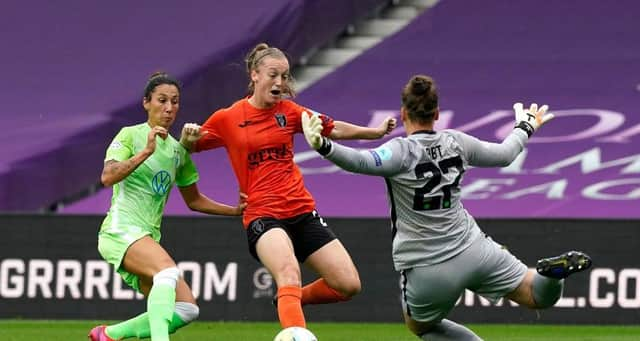 Glasgow City boss Scott Booth said that the pressure that comes with this season's title race can only be "a good thing" after seeing his side go three points clear at the top of the SPWL last week.
A five game unbeaten run has meant Glasgow City have started to take a strangle hold on the league, with the 13-time reigning champions' form marking a terrific turn around in fortunes.
Many were questioning if a 'change of the guard' was upon Scottish football following Rangers Women's 5-0 win at the Broadwood Stadium just before the shutdown of league in December, but Glasgow City have wrestled back their position as league leaders with a serious of superb performances.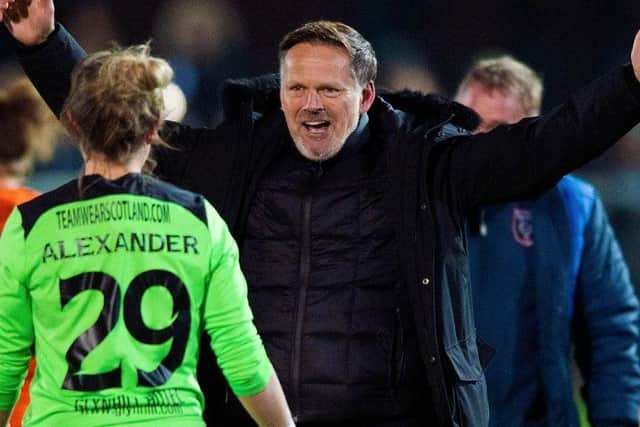 With several weeks to go until season end, former Scotland international Booth insists nothing will be won at this stage, though he admitted the entire club are enjoying the title challenge they've been presented with this season.
"It's good to feel some pressure. Pressure is good – it ups your game and makes you aware of your surroundings" he said.
"That goes for myself, the players and the rest of the coaching staff. We are all aware of it. We know it's going to be tight and we know they are some big games to come. I think, as far as the players are concerned, they'd rather have that than an 'easy' situation, which is never nice. You want to be challenged in football and be at your best and certainly it looks like this season is panning out that way, and we know we need to be at our best if we are going to win this league."
While City's form since the restart has been impeccable at the top end of the pitch, the 49-year-old boss admitted that he's been pleased to see his side concede only one goal since they returned to football earlier in month.
"The defensive record is an area we really wanted to strengthen and deliberately set out to strengthen. We've had pretty much all of our squad rotated at the back, but the key thing is the standards have gone up. It's the players that go out and do it though, we can coach it, but ultimately they have to be good defenders and know what it's about.
"It's perhaps something in the past that we have been able to get away with because we've been so good from middle to front, putting teams under pressure and pinning them back, whereas now there are team that are really challenging you and pushing us at the back, so all credit to the players for forming the relationships and communicating how they do.
Glasgow City are set to face fourth place Spartans this weekend at home, with the game broadcast live on Glasgow City TV's live stream, and Booth will be looking to ensure no points are dropped against a side he has "watched a lot".
"They are well organised and can play at a good tempo" said Booth.
"They press pretty high and I think they are going to make a game of it. It'll be a tough fixture for us."
A message from the Editor:Thank you for reading this article. We're more reliant on your support than ever as the shift in consumer habits brought about by Coronavirus impacts our advertisers.