Fae Raploch to Elland Road: Billy Bremner remembered at "esoteric" conference on fixtures-day at Hampden
If it's Friday morning, it must be a…lecture on Toronto Scottish Football Club "as a repository of diasporic meaning for the 'British city' of Toronto between 1888 and 1912".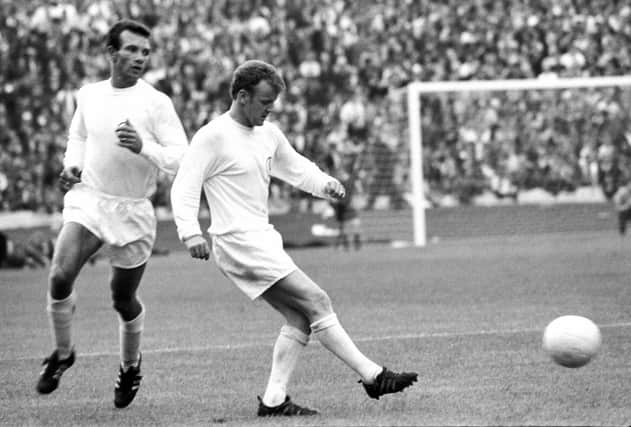 Today's the day the near-to-medium-term futures of Scottish football fans are being mapped out with the publication of next season's SPFL fixtures.
But in another room on a different floor of Hampden, the past is what matters. The only fixture being pored over is the 1953 FA Cup final between Blackpool and Bolton Wanderers. "The Matthews final or the Mortenson final?" asks Walter Hunt in the title of one of the talks scheduled for the latest edition of the International Football History Conference, which is being held for the first time in Scotland over the next two days.
And while the origins of Toronto Scottish Football Club might not interest you, though Paul McFarlane will aim to persuade you otherwise at just after 10.30am, perhaps Billy Bremner is more down your street.
Richard Haynes is delivering a paper after lunch entitled Fae Raploch to Elland Road: A Community Remembers Billy Bremner. "Billy Bremner's name will always be well known among Leeds United fans but actually it isn't so well known among the younger generation in the Raploch area in Stirling, where he's from," explains the Scottish football museum's Richard McBrearty, one of organisers of the event.
Over 20 talks are due to take place on the opening day, hence why each speaker is warned to keep to a tight 20-minute limit. Otherwise they could face the recent fate of the overrunning Lana Del Rey at Glastonbury and be lifted off stage by two burly Hampden stewards.
Scottish football historian Andy Mitchell will chair some of the talks. "The conference started before Covid and was actually due to be held in Edinburgh in the summer of 2020 but that was cancelled so it's a bit overdue coming to Scotland," he explained. "Other years it has been in Manchester. The chief organiser, Gary James, who is a Manchester City historian, has done a fantastic job of bringing together the disparate interests in football."
Delegates come from far and wide, including Australia. "There's a marvellous cross section," said Mitchell. "Some are academics, some are amateur historians like myself. Others just have a special interest in one particular topic.
"What makes it interesting for me is that it is so esoteric. It is not just going over the history of well-known clubs and countries and tournaments. It is going into detail about all sorts of obscure subjects you would not normally hear about. It opens your eyes to the wealth of football history out there."
The focus is not solely on association football. Other codes, including Australian rules football and American football, also feature. "They are all from the same roots," says Mitchell.
The delegates will be welcomed by SFA chief executive Ian Maxwell. The countdown is now on for the heritage anniversary match against England in September. The accent has been firmly on the past recently given it was 150 years ago last November that Scotland staged the first international football match, playing out a 0-0 draw against England.
"Generally in football, people are now recognising the importance of history," says Mitchell. "People see it is a very useful tool to draw people in."
Comments
 0 comments
Want to join the conversation? Please or to comment on this article.