The Norwich City stopper has been called up for the first time ahead of the opening Euro 2024 qualifiers against Cyprus and Spain at Hampden after answering an appeal from the Scotland head coach.
Gunn initially turned down Scotland advances in 2018, a year before Clarke was appointed, having been called into a training squad by England boss Gareth Southgate ahead of the World Cup.
He also previously represented England at Under-21 level but the 27-year-old insists his mind has been on making the move north since breaking into the Norwich first team alongside Scottish internationalists Kenny McLean and Grant Hanley.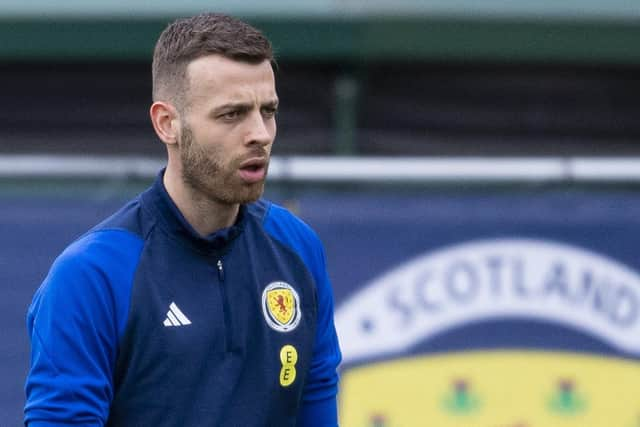 "It's something that's been there for the last four or five years, at the back of my mind," Gunn said. "But in myself I didn't really think I could justify getting picked for a national team when I wasn't playing regular football.
"So I think when I started playing regularly at Norwich it became something I started thinking about. It was something I wanted to do to further my career and push myself even more. Then the conversation happened and it's something I jumped at straight away.
"Kenny and Grant have spoken to me a lot about it in the past. They have always been pushing me to come over. When they found out they were delighted and hopefully we can all have a successful time."
Gunn took 24 hours to give Clarke the answer he was looking for, but admitted he had already made up his mind while in conversation with the former Kilmarnock boss.
"It was a couple of months ago now. I think he just wanted to come down and have a conversation. It was pretty chilled, to be honest. We had a good chat about football in general and then he obviously went on to Scotland.
"He just told me about the group and how positive it is, which I had already heard from people like Kenny McLean and Grant Hanley at the club. So I already knew that. He just laid it out to me and said he wanted me to come and be involved, saying he saw a good future with me with Scotland.
"I didn't tell him straight away, but I knew straight away in my mind that it was something I wanted to do. I think I called him the next day to let him know and ever since then I've been excited and looking forward to this moment."
Gunn, who is the son of former Norwich and Scotland goalkeeper Bryan, who earned six caps in the early 90s, is now dreaming of walking out at a packed Hampden against Cyprus on Saturday as the nation's new number one.
"Yeah, I think ever since everything has happened it's probably something I've thought about the most, to be honest. Hopefully I can have a good training week and, if selected, I'll walk out at a full house here. To hear the national anthem, I think will put the hairs on the back of may neck up. I'm looking forward to the atmosphere but I think the most important thing is focusing on the game and getting the three points."