An ode to Steve Clarke - the man with unshakeable belief who has changed everything for Scotland
As an explanation for the, from-nowhere, tsunami that resulted in Scotland sweeping away Norway in Oslo, you had to hand it to Steve Clarke for finding just the right words.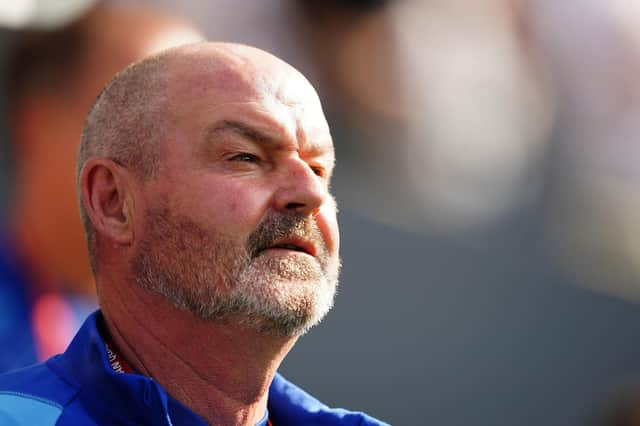 After he had made just the right substitutions to turn - in the space of the closing three minutes of normal time - an unremarkable 1-0 defeat into a remarkable 2-1 triumph. "Sometimes, when it is your moment, you just have to ride the wave," he said. Riding the wave? As Scotland's most satisfying away victory since the Paris punch of the 1-0 win in France in 2007 laps over all of us football devotees in this nation, how Clarke has produced a team that so often have been able to Hang Ten across his tenure is a thing of wonder.
Let's be frank here, no-one thought the substitution that could help Scotland from plunging into the briny in the Norwegian capital as they trailed to a Erling Haaland penalty come the 78th minute was Kenny McLean. Or that the player until then largely a bystander in Lyndon Dykes could have any significant contribution to make beyond that point. Only for Dykes to poke in a 87th equaliser before McLean's crisp, shaped finish two minutes later completed the larceny that sees Scotland sitting top of Group A with the full nine points three games into their eight-match qualifying campaign for Euro 2024.
Or, if you want to put it another way, Clarke has changed everything for Scotland since he took charge in May 2019. Just how much demands to be set out. And no credit should be withheld from the, affectedly, dour Ayrshireman for the transformation of the country on the international stage - even as it should be acknowledged he has been fortunate to have a better class of player at his disposal than any predecessor in two decades.
It is no happy accident that Clarke was the Scotland manager who ended Scotland's 23-year wait to participate in a major finals - which was achieved when David Marshall was granted mystical penalty-saving abilities to see Scotland through their, delayed, Euro 2020 play-off final in Serbia in November 2020. It should never be overlooked that he followed up the country's participation in that tournament - admittedly one ending in disappointment in the summer of 2021 - with six competitive wins. A run that made for the longest such winning sequence since eight home international successes were strung together between 1925 and 1927. Scotland are doing un-Scotland things under Clarke. When was the last time that the national team produced two goals in the closing minutes of an assignment on foreign soil to bag a competitive win? This is happening now because of Clarke's unshakeable belief in the players he selects…and their unshakeable belief in what he tasks them to do. These are heady times to be a Scotland supporter. And Clarke is the source of that.
Comments
 0 comments
Want to join the conversation? Please or to comment on this article.