Ally McCoist urges all players to accept wage cuts to save jobs at clubs
Ally McCoist has urged players from all clubs to take pay cuts in order to ensure other staff members do not lose their jobs because of the coronavirus pandemic.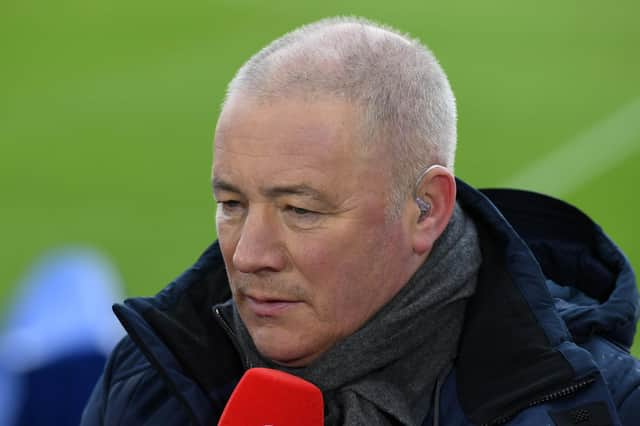 The former Rangers manager believes the example set by his squad during the Ibrox club's insolvency in 2012 should now be followed across the board as football attempts to mitigate the collapse of revenue streams during the current suspension of fixtures.
Rangers' management and players accepted wage cuts of up to 75 per cent eight years ago, preventing widespread redundancies among other employees throughout the club.
"One of the things that we were extremely proud of when we went into administration at Rangers was the fact that the playing staff, coaching staff, managerial staff rightly took a wage cut to save the jobs of everybody else on the staff," McCoist told talkSPORT.
"One of the pleasing things to come out of that horrendous situation was the fact we managed to keep everybody's jobs.
"Obviously players left the club eventually on freedom of contract and all that stuff but everybody took a wage cut.
"I remember one of the older lads coming in and I don't mean a player, an older member of staff.
"He was in tears and I was talking to him about 7.45am one morning - he was telling me he was going to lose his job.
"I had a look at it and he was only in three or four days and was only on a couple of hundred quid a week.
"I was thinking to myself that this absolutely cannot be right.
"This is his job, something he has been doing for years and years.
"And they are going to pay him off rather than ask a player or manager to take a wage cut so we eventually got all that sorted.
"It is not a massive thing, it is just what people should be doing, to gather round and help each other. We keep going on about - and rightly so - the NHS workers, the essential workers, the pharmaceuticals and all that stuff who are out doing an unbelievable job.
"They are out doing their bit for us so if everyone else can't do their bit then what chance have we got?"
Pressure has been growing on richly remunerated players at English Premier League clubs to fall in line with their contemporaries at Barcelona, Bayern Munich and Borussia Dortmund in accepting significant salary reductions.
Many clubs throughout the UK have already placed non-playing staff on furlough, while Hearts have asked players to take wage cuts of up to 50 per cent.
PFA Scotland continues to back the alternative approach of wage deferrals, arguing it would be unfair to cut wages among existing squads with the prospect of then using the sums saved to sign new players next season.
Senior staff at the Scottish FA and Scottish Professional Football League, including Scotland manager Steve Clarke, have taken a wage cut of 10 per cent.
Comments
 0 comments
Want to join the conversation? Please or to comment on this article.