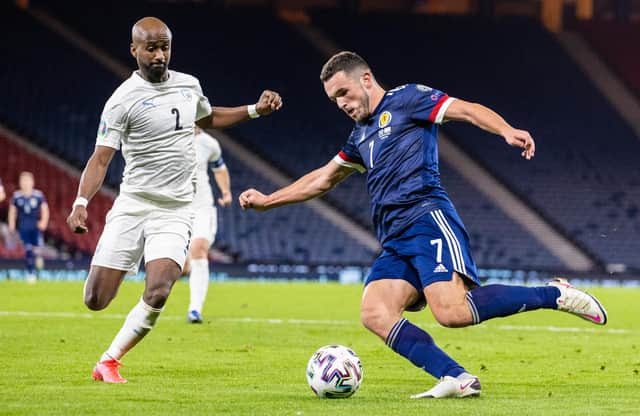 The Scotsman helped promote a campaign launched last month by the Hampden Collection to have Scotland's biggest game since 2007 shown on free to air television.
A poll last week on the Scotsman's website revealed 92 per cent were in favour of the game being available for everyone to watch. Sky Sports will now show the Euro 2020 play-off final on Sky Pick, which is available to non-subscribers, as well as Sky One and Sky Sports Football. Fans will also be able to access the match via NOWTV.
It is an admirable decision by the broadcaster, which resisted a late-in-the-day plea from First Minister Nicola Sturgeon to make last month's Old Firm game available to try and dissuade fans from travelling to England to try and watch the game in pubs there. At the time only pubs north of the Border were shut due to Covid-19 restrictions.
Sky Sports managing director Rob Webster said that, in the case of Thursday's Scotland game as well as Northern Ireland's play-off final against Slovakia on the same night, "we felt it was the right moment in these exceptional and unique circumstances to make the games more widely available".
The Hampden Collection, a Scottish football heritage group established three years ago, have argued for all men's national team matches to be shown live on free to air channels. Sky Sports currently have the rights to cover Scotland matches in a deal worth as much as £15 million per year to the Scottish Football Association.
"This is a big first step towards returning our national team to free to view TV," said Barry Kirk, spokesman for the Hampden Collection. "Now the whole nation will support the team and watch in the safety of their own homes.
"This is a fantastic result for the campaign and for the nation as a whole. This is the biggest of games for Scotland in a generation, and maybe, just maybe, give the nation a wee lift when we need it most during these difficult Covid times."