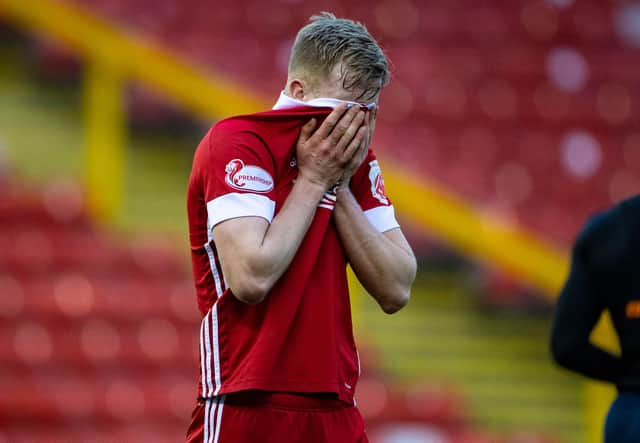 Aberdeen have produced relegation form since the turn of the year. Picture: SNS
In a statement on the club's website, chairman Dave Cormack said: "Clearly, results since the turn of the year have been disappointing and frustrating for everyone. Derek and I reviewed where we were and agreed that this was the right time for him to step down."
Aberdeen have been hugely unimpressive, not helped by key men departing in the January transfer window and an injury to Ryan Hedges.
Yet, even with all the caveats the club have underperformed.
A look at the league table since the start of 2021, only bottom of the table Kilmarnock have a worse record.
They are the only two teams averaging less than a point per game:
Rangers – 2.6 points per game
On top of that, Aberdeen have been difficult to watch. Fans have been increasingly put off by the standard of the team's performances.
Excitement is not a word you would associate with the current side.
They have scored just one goal in nine games and not scored from open play in more than 1,000 minutes.
The new interim team of Barry Robson, Paul Sheerin and Neil Simpson have one game before the split, a trip to Dundee United.