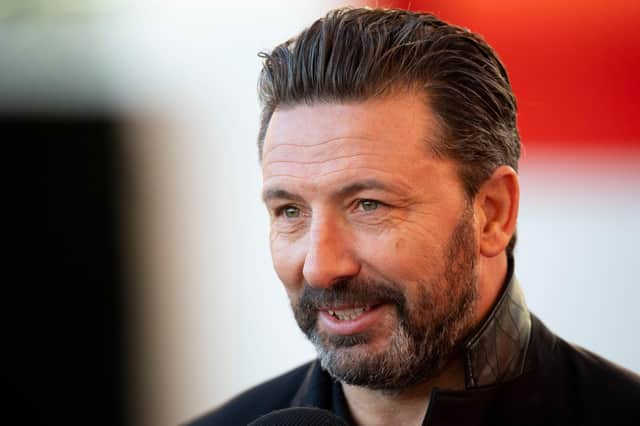 It was Wright's first game since his pre-contract move to Ibrox was confirmed earlier this week. The Aberdeen manager said he understands the strong reaction from some fans following his decision to continue handing the winger a place in the team.
Wright was one of the better performers on a night of paltry entertainment in Perth.
"I understand all that (flak) and I do think the club has to try and get the best offer for any of our players, at any given time," said McInnes afterwards. "It is a fine balancing act for the manager and the club when a player signs a pre-contract elsewhere.
"The first thing you look for is make sure he is still focused – that was a fully committed performance tonight. No one can say anything different. He was full of running, he worked back, he was bright. I have the luxury of seeing my players Monday to Friday – no one plays unless they are fully committed and that will continue to be the case.
"While he is our player, why should we weaken ourselves? It's a struggle to get anyone in now anyway in the last few days of the window. Why should Aberdeen suffer? "
McInnes blamed the pitch for the poor game. "The pitch is difficult, I have managed here, come the winter months it can be a bit of a challenge, it (the ball) can bobble a bit and for both sets of players it is hard to get the ball down and play.
"We are just disappointed we have not turned a good performance into a brilliant performance and brilliant result," he added.
St Johnstone manager Callum Davidson saw Glenn Middleton, his new loan signing from Rangers, almost steal the points at the end. The substitute's shot was saved by Joe Lewis. "I think we could all see he has a bit of quality. I think he expected to score at the end there," he said.