Inside Hearts swoop for Kenneth Vargas and club's move into Central American market - 'we can step in and take advantage'
Hearts have been looking to dip into the Central American market for some time, according to the club's sporting director Joe Savage, and if Kenneth Vargas makes the positive contribution expected then it might not be long before they return to the area.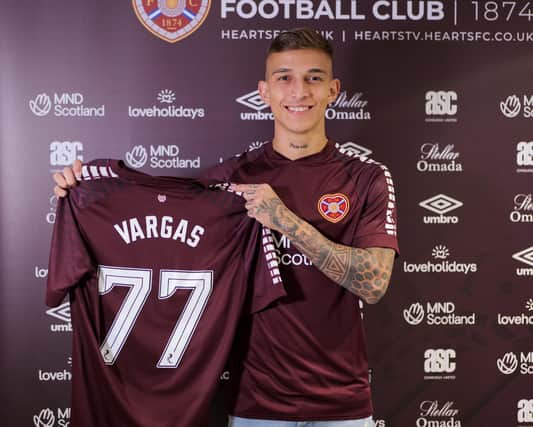 While saying there are no longer any untapped areas of the world when it comes to player recruitment, Savage insists there is plenty of quality players who could follow the 21-year-old Costa Rican forward, who Hearts have signed on an initial one-year loan deal from Herediano, with the option to convert that into a permanent deal should things work out.
"It is a market that we have been looking at for a while," Savage, who is excited to get the latest signing into the country and into the building now that the new season has started, told The Scotsman. "We have been conscious of several Central Americans and South Americans in the last four or five transfer windows and we have tried to move on a couple of them but have just not managed to get things over the line.
"But we have had an eye on Kenneth for about a year because of what he has done with the Costa Rican national team and the 23s. We liked what we saw and we kept an eye on him and it turned out there was something that could be done this year on a loan and then, potentially, we get him on a permanent deal.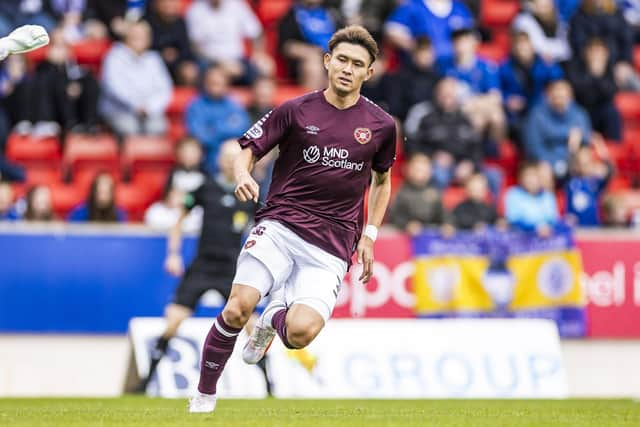 "It is a market we have definitely always been interested in and, similar to the Japanese players, now that we've broken into that market we will keep tabs on it. But we need to make sure we can find the right players. They need to have the right attributes. We wanted someone with a bit of pace, who is direct and will run at teams and that is what Kenneth does so he fits the bill perfectly and it has worked out well for us."
There are differences when it comes to the style of football played in his homeland, and the whole culture and environment but, having done their research, Hearts believe they have found a player who can light up the Scottish leagues.
"Generally it is a completely different culture and environment to play football in but they are passionate about their football like the Scottish are and they want to do well, want to succeed and he is proud to showcase the fact he has come from Costa Rica," said Savage.
"You feel his energy when you speak to him. He is a boy who is desperate to get into this sort of environment in the UK and he has come to Scotland to showcase his talents so we are hopeful that this will be the start of things for us. It is a market that we have been in for a while and we have been close a couple of times but with this one, we have managed to get it over the line. Here's hoping that he can be successful and that opens up the market further."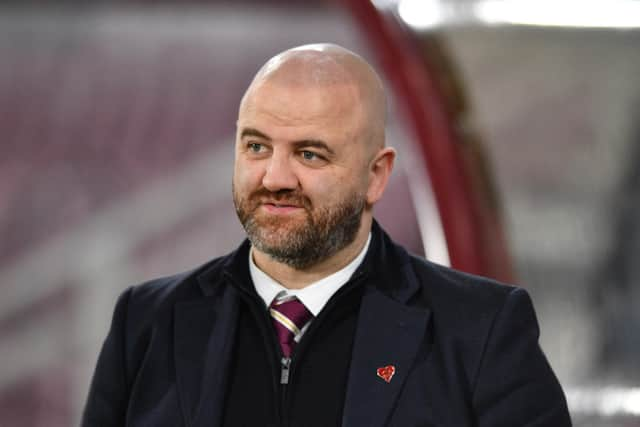 But with transfers limited when it comes to Vargas' region, Savage admits that there are some added hoops the club need to jump through and concerns to iron out during negotiations, although he hopes that the more that transfer route opens up, the smoother that will become.
"When you are doing the negotiations then things can get lost in translation and when you are doing agreements with them there may be aspects of the deal that are not usually included in their contracts but are needed over here so they have to check that out to make sure you are telling the truth," Savage explained. But that was the exact same with the Japanese. When you deal with them then there are things they need to make sure they are comfortable with."
Then there is the additional red tape as they require work permits and visas. "We have to present to a panel – we had to do that for Kenneth and for Kyosuke [Tagawa] – to convince them why they should be playing for Hearts. Then you have to get the visa and all that can take a bit of time before you can start to play them. So it is not as straightforward as other signings and those things do take time, but sometimes you find one that you think will be worth it."
Vargas fits into that category, according to Savage. "He is going to be off the cuff, and he is going to be dangerous and that is probably what we needed as a team. Even last year, we probably didn't have enough pace so that is why we are bringing in more pace, to try to hurt teams more."
A admirer of another Costa Rican forward, Joel Campbell, who caught his eye when he signed for Arsenal over a decade ago, Savage knows that English clubs may be reluctant to go there too often due to the post-Brexit red tape and tighter wildcard restrictions. "But that is where we can step in and take advantage of that," he said.
Already fitting in well in the dressing room, having arrived in the country with some English, he is learning to communicate well with his new team-mates – "I was just speaking to the coaching staff and he is already joining in with some of the banter and is willing to take part" – and Savage does not believe it will take long for them to build an understanding.
"His agent actually asked if we have any Spanish speakers in the team and saw it as a good thing when I said I didn't think so because it means he will have to work on his English to fit in," added Savage. "But he has been taking English lessons so he has been preparing himself for the opportunity to come to a country like ours and succeed."