Ianis Hagi breaks silence on his Rangers situation - 'that doesn't mean I agree with them but I respect them'
Ianis Hagi says he "disappointed" not to be involved from the start for Rangers and while he may not agree with manager Michael Beale's decision not to select him, he respects it.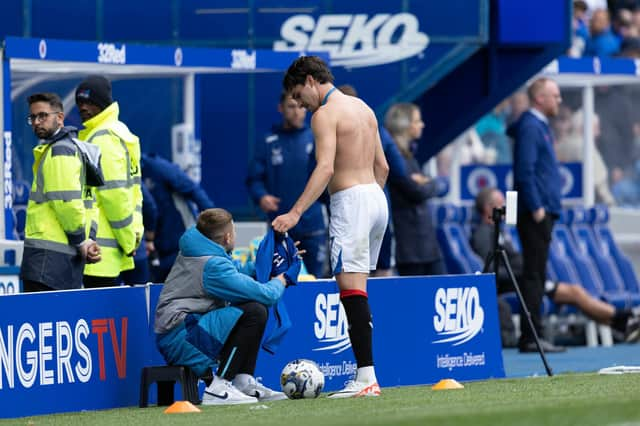 Hagi has not started a match the Ibrox club this season and despite Beale ringing the changes for Saturday's 2-1 Viaplay Cup win over Morton, he was not one of the eight fresh faces brought into the line-up. The Romanian attacking midfielder came on a substitute in the 57th minute and looked lively as the Gers battled back from a goal down to take their place in the last eight of the competition.
"Every footballer wants to play," said Hagi. "I'm obviously disappointed by the situation but I respect the gaffer's decisions. That doesn't mean I agree with them but I respect them – he's the manager of this club. I'm a simple guy, I just love football. I train 100 per cent on a daily basis, I come back from a one-year injury, they know who I am and they know my history at this football club, what I've done. I just want to play.
"I've won at this football club individual and collective trophies. I just love to play football. That's what I've done since I started walking as a kid. I'm just happy to be on the pitch and just enjoy my football. This is who I am, I am a simple guy.
"I've never felt better. I knew I needed a pre-season, I think I'm the only player in this team who has not missed a session this pre-season, plus the start of the season. I've been available for everything. I am happy with where I am physically. My stats are good, some of them are better than prior to injury. I'm in a really good place mentally and physically.
"All through my time here, I know what my job is, so whenever I am on the pitch I need to create for this team. Everybody knows what they have to do at this football club. People expect me to create chaos in their defence by offensive attacks. I know what I have to do."