'I probably would have struggled to say yes': Candid Joe Hart expresses some surprise at where he finds himself with Celtic
Celtic goalkeeper Joe Hart admits he still gets a child-like excitement when gearing up for a new Champions League campaign.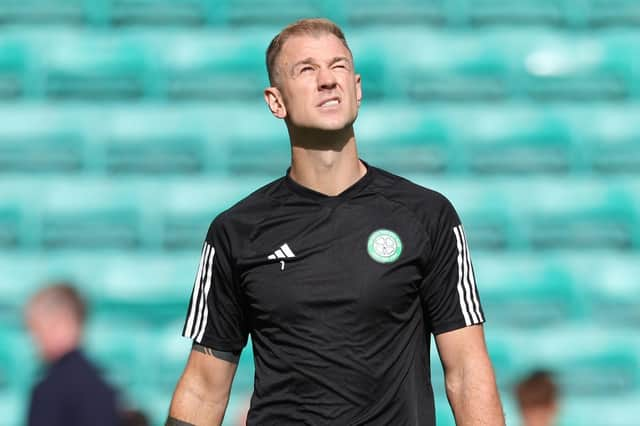 The former Manchester City keeper made his debut in the competition 12 years ago and is set to feature again when Celtic take on Feyenoord in Rotterdam in their Group E opener on Tuesday night.
The 36-year-old said: "It's an amazing competition, one that you grow up watching, grow up enjoying. Myself personally, when I was growing up, we didn't have that much access to European football. Obviously it's quite easy with YouTube and various channels now, but I can only talk from being a young guy watching Champions League, the excitement, the music.
"That doesn't change. I am still that kid, I am still a human being, as we all are. As I am sure it is for a fan, they are special nights. The football seems to change, the speed of the game is electric, and the hype is real. It lives up to it, the competition every year. There is amazing football being played, the way the battles take place on the pitch in terms of match-ups, they are breath-taking. It's a great competition to be part of.
"It's truly a joy to still be part of this competition. If you had asked me if I would have necessarily been doing this at this age, I probably would have struggled to give you a definitive 'yes'.
"So that from that point of view I am very pleased, but from a present 'me', I feel like I should be here. I love being here, I love being part of this team and I can't wait to hopefully take it on on Tuesday night."