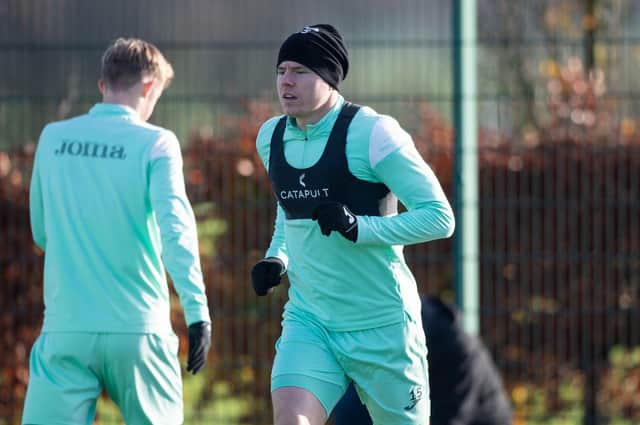 Kevin Nisbet is likely to return to Hibs action against Middlesbrough on Saturday.
Nisbet is expected to make his long-awaited return after almost nine months out with a serious knee injury when the Easter Road side host Middlesbrough in a friendly on Saturday. The Scotland internationalist suffered a ruptured anterior cruciate ligament following a challenge from Celtic's Carl Starfelt in February but is finally approaching the concluding stages of his rehabilitation.
"Losing Nizzy [Nisbet] for that period of time has been huge," said Cadden. "I've been so impressed with him ever since I came here. He's come back from his injury and it's like he's never been away, to be honest. He's looked absolutely brilliant.
"We don't want to put him under too much pressure, because he's coming back from a long-term knee injury and it's going to take time. But he's going to be like a new signing for us, I think, because of how good he is. He's desperate to come back. He loves football and he loves scoring goals. A Nizzy who is desperate to play and who has something to prove will be fun to watch."