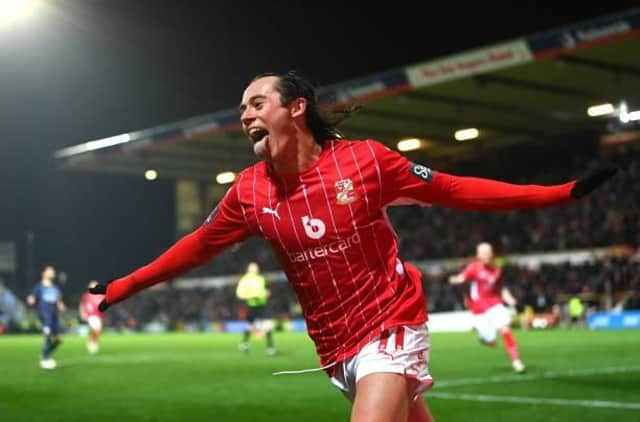 McKirdy, 25, has scored two goals in his past two games for the Skybet League Two club, but he is likely to face further punishment for an incident that happened on August 6 in a 0-0 draw with Salford.
Referee Andy Woolmer sent off McKirdy just before half time during the match at the Bescott Stadium for what appeared to be a fairly innocuous challenge in midfield. The tackle was deemed worthy of a second yellow card, with McKirdy booked earlier on for dissent and riled because he was not awarded a penalty earlier in the match.
He then went into the referee's changing room, which was open, thinking it was half time to confront the official, only to find that he was not present. He then threw a protein shake against the wall, which subsequently burst and soaked Woolmer's suit.
McKirdy has served his one-match ban but could face a prolonged spell on the sidelines due to his actions, with the FA set to take a dim view on proceedings – and that could have consequences for a move away from Wiltshire.
Clubs in Scotland – Hibs have been linked with McKirdy – and England's League One and Championship are monitoring his situation, but now that the FA has charged McKirdy with a breach of Rule E3 – using aggressive and/or improper behaviour, in an incident which was outside the jurisdiction of the match officials – a transfer could be in jeopardy.
An independent commission is going to be called to hear the case, with written evidence provided from all parties involved. A date has not been set for the hearing, with Swindon saying that they have cooperated fully with the authorities and that they have launched their own enquiry.