SPFL plan for Monday fixtures release for 2020/21 Premiership campaign
The league body face a difficult task with the fixture calendar this coming season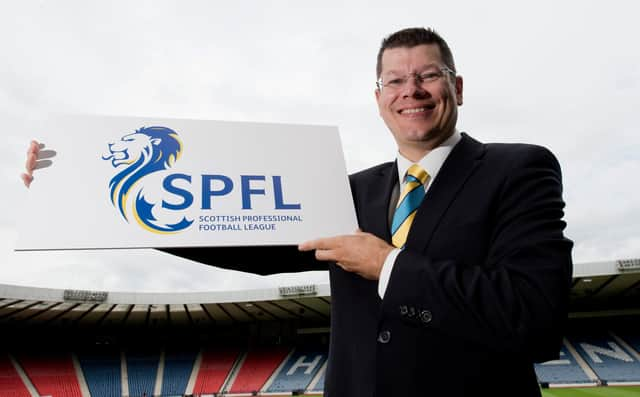 The 12 Scottish Premiership clubs are set to find out their fixtures for the 2020/21 campaign on Monday.
The SPFL's secretary Iain Blair is planning to release the fixture list at 9am, having previously suggested they could be released at the end of this week.
It is yet another step forward towards the start of next season, despite the ongoing legal battle between Hearts and Partick Thistle and the SPFL.
The 2020/21 campaign is due to start in a month's time, kicking off on 1 August, with doubts on whether fans will be in attendance during the first two months.
Despite the scrapping of the winter break, there is very little leeway to fit in postponed games due. To start with, 28 of the 71 potential weekend and midweek fixture dates available prior to the Premiership split will be taken up by international matches or Uefa competitions.
On top of the domestic cups, the semi-final and final of the 2020 Scottish Cup also needs to be catered for.
Blair said: "The stress on the SPFL fixture calendar next season is going to be enormous, with a real risk that some clubs will be forced to play four games in eight days, which we always try to avoid. And that's even before we consider the impact of the Scottish winter and the high risk of cancelled matches due to adverse weather.
"We have already been obliged to cancel the winter break next season because we absolutely needed those extra three potential match dates, but even with that, I think it is going to be tighter than at any time in my 22 years working for the SPFL."