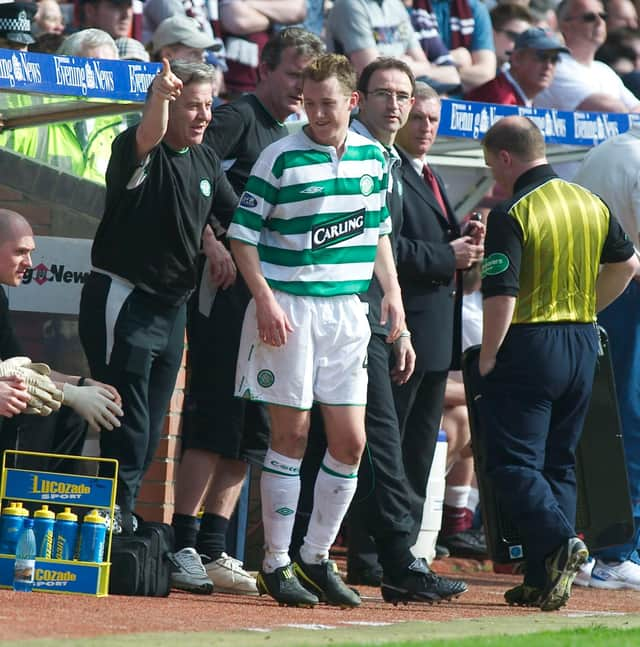 The former Celtic winger made his senior debut against the Tynecastle outfit, as an 18-year-old, under Martin O'Neill and scored. That match ended in a 1-1 stalemate but with replays removed from this season's premier knockout competition, there has to be a winner when Hibs play host to their city rivals in the fourth round on Sunday afternoon.
Fit again and back in the team following the World Cup break, it was his second-half performance in the recent league derby that suggested he was getting back to his best and, expected to start this head-to-head, he is hoping he can be just as influential as he was in that 2004 debut.
"I got told in the dressing-room that I was starting, and I was totally shocked that I was playing," recalled McGeady. "That was Martin O'Neill's style of management. He didn't pull you before the game to say you were playing. He just read the team out and I found out my name was in the starting 11.
"I had to figure out where I was playing. I asked Steve Walford [a coach] and he said, 'you're playing behind Henrik'. I was a second striker or a No 10 and he said, 'just do what you have been doing in training and for the reserves'. It was an amazing day because it's surreal going from being on the fringes of it to starting a game in front of a crowd. It's totally different.
"I'd been training with the squad for two or three months before that, from 17 onwards, getting settled into the environment. It was quite a tough schooling but it was good for me, I really enjoyed it. Martin O'Neill had faith in me, and I am very grateful to him because he was the one that gave me my opportunity. But I don't think he would have given me the opportunity if I hadn't proved to him that I could handle it."
It was a different experience the last time the Republic of Ireland man headed out at Tynecastle, in the recent 3-0 Premiership defeat. "I came on in not amazing circumstances because we were 2-0 down but they started to drop back a bit and in the second half we played well and it was a good atmosphere," said McGeady.
Having the right mentality to handle that is vital, he says, as is having key personnel fit and in form. While McGeady has made a positive return from his injury lay-off, so too has striker Kevin Nisbet. Despite drawing a blank at Tynecastle three weeks ago, has been in blistering form, netting seven goals in six games.
"He got us out of jail against Dundee United, with two great finishes to get us a point, and against Motherwell he was very good too," McGeady added. It's always good to have a striker who is scoring because it can paper over the cracks a little bit. He can turn one point into three or zero into one."
Or, he hopes, a cup tie into a catalyst for an improved second half of the season.