Saturday Interview: Alex Gogic - 'If Hibs fans have a man-crush on me that's fine'
At first I can only see the top half of his head, the hooded eyes and that shaven pate. But if this was all that was on offer in the picture-board round of TV's A Question of Sport, I reckon most Hibernian supporters would correctly guess the name of Alex Gogic.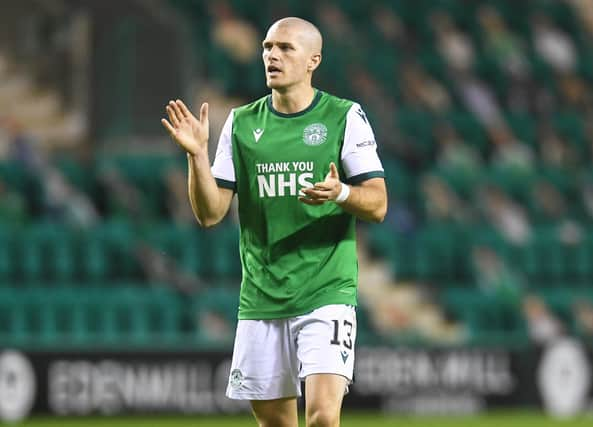 Man-crush. I don't know if the phrase translates to Greek-Cypriot but - once the midfielder has handed over two-year-old son Milan to his fiancee Chloe and he can fix the Zoom connection - I decide to mention the special esteem in which Gogic is held.
"Yes, I know what that means," he laughs. "What can I say? It's fine, it's no problem. But what do the wives and girlfriends of those fans think? They have to be okay with this!"
When Gogic signed in the summer from Hamilton Accies, the Easter Road faithful purred approvingly on social media and as soon as one of them mentioned man-crush, there were a good number of follow-ups along the lines of "Ken what you mean, mate".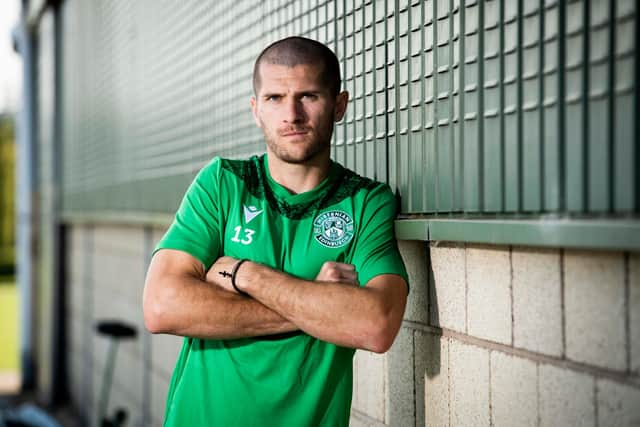 What can we say about this? Well, there was mild desperation in the air down Leith way at that time. Every now and again in Hibs' fortunes the butterfly collection gets too large. The club get carried away with the flair tradition and there's no one in the middle of the park who can tackle. I remember asking Paul Heckingbottom how he would solve the conundrum of Stevie Mallan, Daryl Horgan and the newly-returned Scott Allan vying for two positions and, bullishly, he declared: "Maybe I'll play all three." That didn't work out for Hecky and he was replaced by Jack Ross. The new manager assessed his options and soon sent for Gogic.
Yes, the fans agreed, the midfield needed toughening up and this guy certainly looked the part. But maybe the drooling approval for their warrior-hunk was something else. Fourteen years ago the green-and-white mob trudged out of Hampden after a 4-0 Scottish Cup semi-final hammering from Hearts with a chant from less enlightened times ringing in their ears. To the tune of the White Stripes' Seven Nation Army, the Jambos sang: "Oh the Hibees are gay-ay." Maybe Hibbies are playing up to a hoary old stereotype and by embracing Gogic - not literally, you understand, social distancing and all that - they are delivering a little riposte to their dear rivals about being relaxed about sexuality.
Not about the derby, though - they're never relaxed about that. Even with a better-balanced side, some will still be apprehensive about this evening's rematch. That is the specific nature of Hibbyness. Twenty-six-year-old Gogic, though, comes to the tie unburdened by baggage and cannot wait for kick-off. "I'm very excited. First time at Hampden for me. No fans, which is sad, but what a lovely chance we have."
Interesting fellow, Gogic, whose first cap for Cyprus - "tiny, proud and nationalist" - came earlier this month. He reads books about economic theory and loves the Borat movies. "When the first one came out I was obsessed with it, learned all the lines and went to school acting like Borat - not a good idea. Now there's a new film. Old friends have messaged me: 'You've seen it already, haven't you?' 'Yeah, first day.'" So does he sometimes get down to a mankini in shocking lime green like his comedy idol? "No, not my style. But I can definitely see Martin Boyle wearing one."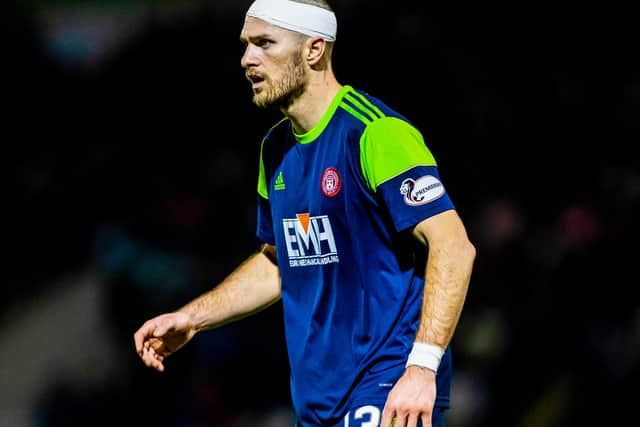 Gogic sports No 13 for Hibs as he did at Accies. Not superstitious, then? "No. I mean, when I was younger maybe a bit, but then I said to myself: 'What am I doing? No two games can ever be the same.' Some players have superstitions and that's okay. Boyley, for instance: he must eat an avocado before every match or he cannot play."
Before we move on let's complete the Gogic look, which can be easily romanticised (also in the nature of Hibbyness). How about this: if he wasn't breaking up attacks in the SPFL then maybe the No 1 razorcut and low-slung socks are suggestive of a ruggedly outdoorsy and soulful existence back in his native Nicosia, perhaps as the boss of a little spear-fishing business. Too much? Well, how he presents himself on the park is entirely accidental.
He explains: "I used to wear my socks high but as I got older I kept getting cramps so I pulled them down. Then I did my ACL [anterior cruciate ligament] so that was it: they've stayed down ever since. When I was younger my hair was long but it always grew like a bush which annoyed me so one day I just decided to shave it off.
"It's funny that people remark on these things. I remember at Tynecastle a Hearts fan shouted 'Baldy' at me. This was my debut for Hamilton, the warm-up, so this guy didn't know me - no one did. I wanted to shout back: 'But I'm not bald!' I should have done.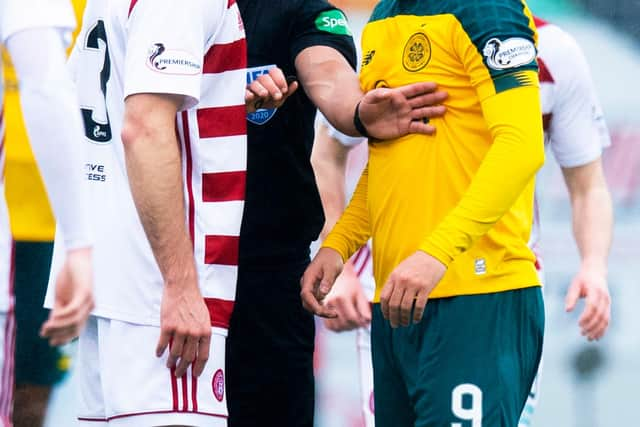 "And sometimes opponents will call me a baldy something-else which I'd better not say in your newspaper." Another word beginning with B, perhaps? "No, it begins with C! What is this hang-up Scottish people have about hair?" (Or more specifically no hair? To the extent even those not follicly-challenged get called out?)
Gogic is especially disappointed this derby has been Covid-disrupted as the national stadium would have been a great opportunity for his family, for the first time since his switch, to watch him play. That's sisters Ana and Nina, both London-based, and mum Mira who lives in Athens with his father Sinisa, not a bad player himself back in the day.
Serbian-born, Gogic Sr's early football was in his homeland before he moved to Cyprus and Apoel, then Anorthosis Famagusta, claiming titles at both clubs and as a striker topping the scoring charts. Then, at 33, he won a move to Olympiacos, more titles, and in the Champions League against Juventus netted the goal which would have taken the Greek team into the semi-finals only for Antonio Conte to dash hopes at the death.
Our man remembers a happy childhood in Nicosia, then Athens, although there was one troubling period resulting from Serbia's civil war with the rest of the former Yugoslavia. "In 1999 when I was five my mother wanted all the women still living there - sister, niece, grandmother and so on - to leave. That was the time of a big Nato bombing raid. But the women wouldn't come. The men weren't allowed to leave so they were staying and telling us: 'If the worst happens, we all go together.' I remember bombers taking off on TV, phonecalls to cousins, a lot of worry. Thankfully we didn't lose anyone.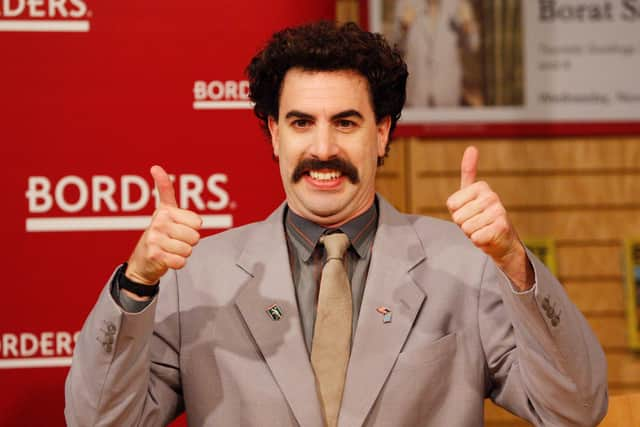 "I grew up with good friends. I'd run out of my house, whistle, the boy in the next house would appear and we'd round up the others, ten or 12, and spend all day on our bikes. "In his group he enjoyed a great privilege. "My father took me to Olympiacos' training sessions and with the sons of the other players would try to copy the routines of the team. I became a ball-boy which in Greek football can be dangerous. So many fireworks! That's exciting when you're young and there was always a race among the lads to get to gate 7 first. That meant you were right underneath the hooligans. There used to be a safety net but during a match with Panathinaikos it was torn down. When I think about that now, with a son of my own, gate 7 wasn't the safest place in the world.
"But I miss that craziness. Obviously Hamilton was different, quieter for sure. But I loved the Accies fans. The smaller number meant I could get to know them well - great people. I haven't been able to meet the Hibs fans yet but I'm looking forward to that."
Gogic was selected for the Olympiacos academy but felt the pressure of following his father who, YouTube compilations confirm, was a demon for headed goals. "I would often be compared to him. People would say 'Alex only got into the academy because of his father' or 'Alex is not as good as his father.'" His mother, possibly sensing there might be a career-change, urged him to keep up with his studies, Gogic having already attended St Lawrence College which calls itself "the British school in Greece" and where he learned his spot-on English. "She encouraged me to go to uni. I went for advertising, marketing and PR got my degree." But he was determined to keep going with football, albeit in a different setting.
"I'm very proud of my father's achievements but I'm a different kind of player and I decided I needed to get tough - to get away someplace where no one knew the Gogic name and try and make my own way, build my own profile." This would be Swansea City who in 2013 under Michael Laudrup had just won their first major trophy, the League Cup, and qualified for Europe. "That was when Swansea dressed like Real Madrid and tried to play like Barca." But four years later, unable to make the breakthrough, he pitched up in Hamilton, a place which has resolutely never tried to be anywhere else.
"Four seasons in one day!" he chuckles, remembering his introduction to Scotland. "There was rain, which was okay because I was used to that from Swansea, and then sunshine and I thought: 'Yes, not as hot as home, but nice.' But after that strong wind and, finally, snow."
Gogic acclimatised quickly, learned about the versatility of the "wee man" greeting and sampled haggis and liked its similarities to the Balkans dish kokoretski - although the move to Lanarkshire confused his friends back in Nicosia. "They asked me: 'Who are you with now?' 'Hamilton,' I said. They actually thought I meant Lewis Hamilton and maybe I was changing tyres or something."
Over the course of three seasons Gogic did his battling best to help keep Accies in the Premiership. The experts always predicted the club would be relegated, I say. "Yes, but maybe they're not experts!" He was mostly played at centre-back by Martin Canning, then when Brian Rice took over pushed into midfield in the holding role. "I've got to thank Brian for that because it got me the move to Hibs. He encouraged me to believe in myself in the position, the one I like best. He'd say to me: 'You have the quality - show it.'"
That quality was evident back in January, in the first round of league games after last season's winter break, when Gogic powered home a header against Hibs at Easter Road, one of which his dad would have been proud, then stood out in a plucky rearguard action with which Hamilton frustrated the home team for most of the game.
Maybe Jack Ross made a mental note that night about a player who could prove highly useful. Heckingbottom had allowed Marvin Bartley and Mark Milligan to leave at the same time. The midfield had little snap or bite after that and in Scotland these are essential. "Guys are needed to do the dirty work, to go and dig out the ball and supply it to the wingers, and that's me," says Gogic.
"I like the whole league. It's tough and it's nice. There's good football in it but the aggressiveness of Scottish football is what I like the most." Among Gogic's last acts for Accies there was a famous win at Ibrox. Then in a hectic match against Celtic he stood his ground during some argy-bargy with Neil Lennon. But his tough-nut reputation has possibly been overstated, not least by Hibs fans unused to having too many of his type in their midst.
"Yes, I'm tough on the pitch. Off it, no. After a game I like a nice coffee. I like to come home and play with my son. I like to look forward with my fiancee to next February when our daughter will be born.
"Because of the pandemic this has been a terrible year for the world," he adds, "but I cannot pretend it has not been a little bit good for me. My old club survived again and now I have a new club in a beautiful city who can be in the final of the Scottish Cup. I want to help make that happen."
That really would be Gogic Jr penning his own narrative so Hearts be warned: don't call him Baldy. Then again, from the Hibs perspective, red rag and all that, maybe do.
A message from the Editor:
Thank you for reading this article. We're more reliant on your support than ever as the shift in consumer habits brought about by coronavirus impacts our advertisers.
If you haven't already, please consider supporting our trusted, fact-checked journalism by taking out a digital subscription.
Comments
 0 comments
Want to join the conversation? Please or to comment on this article.