And, when it comes to Rangers, there will always be an element of unfinished business. Which is why, despite no longer playing in the Scottish Premiership, the Scotland defender is awaiting the post-split fixtures with as much interest as anybody else and crossing his fingers that good fortune will shine on him and grant him the chance to head north for one or two key fixtures.
Since leaving Easter Road, his boyhood club have closed the gap on city rivals Hearts, with just seven points separating the five teams positioned third to seventh. It means the next few weeks will be tense but if the Leith side secure top-six, he is keen to take in some of the action, even if that could require a decent disguise.
"I am looking forward to getting back to a game as a fan because I missed out on that for years. I have been trying to look at the schedule to see if there is a Hearts or Rangers away that I can get to. Although, I might need to go in a balaclava."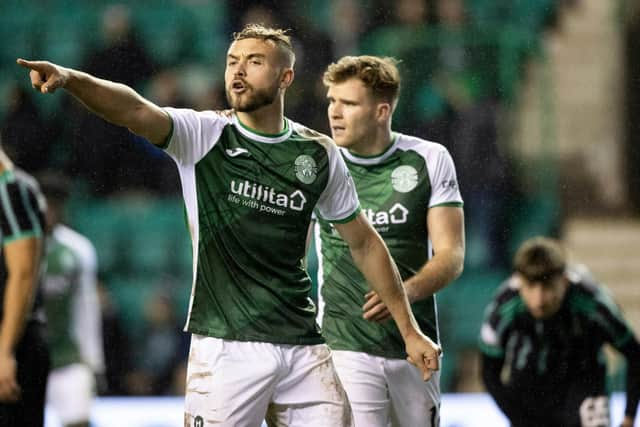 The team he grew up supporting, and who guided him from academy football to the first team and then on to his first Scotland cap, Hibs will always retain a place in his heart. Despite thwarting their hopes that he might sign a new deal that would have kept him at the club beyond this season, there was no animosity when he turned down their offer and opted to move to the English second tier. Which is just one reason he was upset to learn of former owner and chairman Ron Gordon's death.
"He was always very honest with me. When I told him I wanted to move he didn't stand in my way. He wanted to try and benefit the club as much as possible so he found a way to make it work for both myself and the club."
Unaware of his illness until the club statement came out, news of Gordon's death shocked Porteous. "It was devastating. I have a lot to thank him for that's for sure. He was a good man who did a lot for the club. He was so positive." And, it was the personal touches that resonated. "He took the time to phone you and message you. After games he would check to see how you were. He wanted to know about you and if you had any thoughts on how to make the club better.
"It's horrible because he was a really good man and he did a lot for me. It's a mark of the man that he took time with his players. Okay, some of the decisions didn't work out but I think you can see he always wanted the best for the club. He tried to make it work and I think now you are seeing progress in the club and in the team.
"It's taken time, but having stuck with the manager they are benefiting. Hopefully they can push for third."