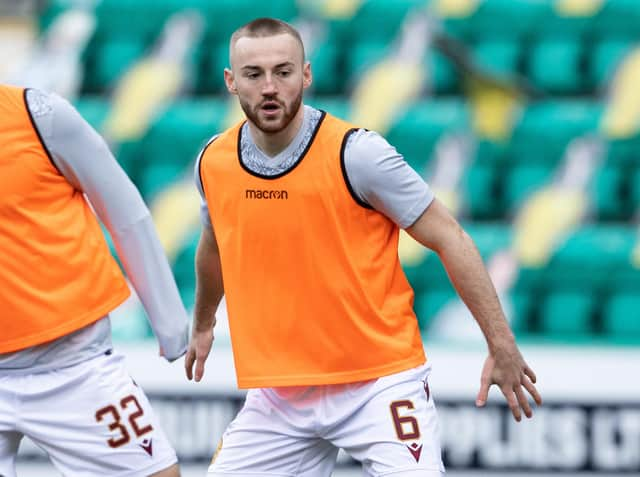 The 22-year-old's contract expires at the end of the season and is yet to pen a new deal.
Motherwell assistant boss Chris Lucketti believes clubs higher than the Championship will be keeping an eye on Campbell and he has the "attributes" to play in the Premier League.
"I'd imagine pretty much most of the clubs from down the road at Championship level will be watching Allan – and I even think higher up if I'm honest from seeing him train and play," he told the Daily Record.
"I mean English Premier League level as well because he's a young boy with the attributes to play at that level. He's got technical ability to perform at that level, the physical attributes and the right mentality.
"He's so focused and wants to maximise and be the best he can possibly be. And if you've got great body language and a mentality to be the best you can be every single day then you've got a right chance to get to the top at any level.
"Allan fits that bill because of his dedication and time and effort he puts in to produce what he does on a daily basis so there's no reason he can't play in the Premier League."
Ready for the next level
Lucketti revealed Motherwell have not given up on losing the player but know it will be very difficult to keep him at Fir Park.
Campbell, who emerged from the club's academy and has made more than 150 first-team appearances, has been compared to former Liverpool star Adam Lallana who Lucketti played with at Southampton.
"He was a different kind of player but you could tell at that age that he was going to progress to the levels he did," he said.
"But there are a number of players I'd seen and played against that you can tell are ready for the next level and Allan is definitely at that stage."