Lewis Stevenson lifts lid on Hibs future, adapting tackling style and scoring goals
Out of contract at the end of the season, Lewis Stevenson joked that he may have found a way to entice Hibs into offering him a new deal to prolong his stay.
"The club has a lot of important things to sort out and I'm sure I'm not on the priority list but I'm hoping something will be sorted," said the club legend. "There have been talks. Nothing on paper yet – but I'm adding goals to my game, so that will help! Look, I understand the situation, I'm 35 and the club needs to move on. But I still think I can do a decent job at this level."
But, the defender, who netted the tenth goal of his Hibs career to earn the Leith side a share of the spoils at against St Johnstone, admits that the longer he stays in the game the more he is having to relearn it. Another lamentable refereeing decision saw Stevenson's team-mate James Jeggo sent packing in Perth for what should have been viewed as a run of the mill and well-won 50-50 challenge but Stevenson was one of many bemused by the call.
"At the time, I honestly thought it was a free-kick to us," said Stevenson. "Jimmy touched the ball and the guy (Connor McLennan) has kicked his foot. Jeggo's foot pointed down and you can't tackle like that on the ground all the time or you'll dislocate your knee. Especially on a dry pitch like that, you need a wee bit of air time. If he had his studs up, then fair enough. But it's tough and he's definitely not that type of player. It was a big point in the game."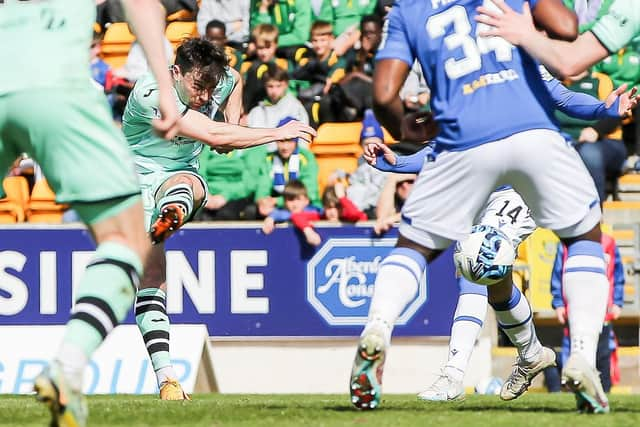 Admitting that the way players approach the game has changed as a consequence of refereeing calls, and he does not believe it is necessarily for the best. "You almost have to dangle your leg, which you never would before," continued Stevenson. "You were told to protect yourself and go in hard. Now you can't. You need to stay on your feet, but it's a different technique and if you've been playing football for 20 years, it's hard to change the way you tackle now.
"When I first started, there were tackles flying in all the time. Sometimes you need to lift your leg a wee bit off the ground or you'll give yourself a serious injury with the pitches or your studs could get caught in the ground. Jimmy has never gone in to hurt anyone. It's a tough one for him. Obviously with [Aberdeen captain Graeme] Shinnie's appeal [which was deemed frivolous by the disciplinary committee and saw an extra game tagged onto his ban] I'm sure the club will almost be scared to appeal."
Stevenson's composed finish, which levelled out Stevie May's opener for the hosts was followed by some stalwart defending from Hibs after they went down to ten men, allowing them to take something from the fixture. "It was a decent goal," the full-back added. "Any goal is decent but this was a bit unexpected. The gaffer said at half-time he had a feeling I was going to score. I'm glad he did – because I didn't! There've been a few decent goals over the years – and a few bad ones but I'm up to double figures now, so if anyone asks I'll just say I'm in double figures!"