The Easter Road outfit have spent long spells of the campaign trailing rivals Hearts but in a mouthwatering final day shoot-out they have the opportunity to leapfrog them into fourth spot and guarantee themselves European football next term. Johnson insists that would also alter the football narrative.
Fifth place could yet deliver a similar European reward but it comes with an anxious wait as Celtic will need to win the Scottish Cup on June 3 to open that door.
Johnson pointed to the financial clout of Hearts – they banked around £3million from their involvement in the group stages of the UEFA Conference League this season while benefactor James Anderson has also pumped £millions into the club – as he set his sights on finishing above their city rivals.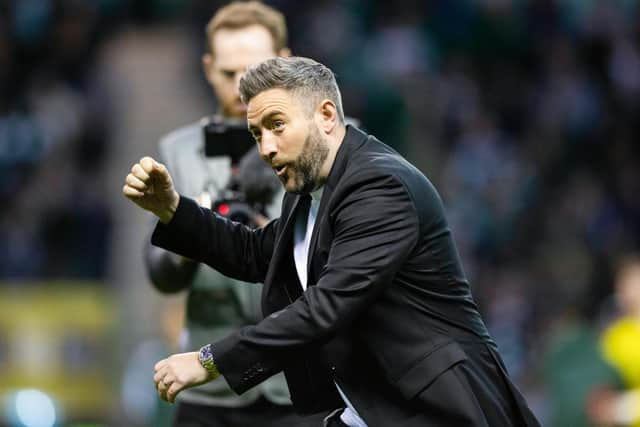 "We know what we've got to do, that's the key," Johnson said. "There's a lot at stake: a little more prize money, local bragging rights, there's setting a marker down, there's the European place. This would be the cherry on the top of the cake of what I would call the comeback, or turnaround.
"It has been a difficult job, this. It's been difficult in terms of all the bits we have talked about previously, the discipline, the professionalism. We have really got it going.
"But we've been playing catch-up. We've had to accelerate that financially because of Hearts' success and benefactors but we've tried to work as smart as we possibly could and it's led us to a point where a win a gainst Hearts in the last game of the season allows us to finish above them.
"It's not really comparable, in terms of finances, is it? But I get it, in terms of it being in a big city with two arch-rivals. That was part of the reason I wanted to come. I enjoy that."We're not timid, we want to be successful, we want to win, we want to celebrate with our fans. We want them to be proud, to have the bragging rights across the city."Those factors are a big part of football and that's why we love it. It's a game but it's more than that, isn't it? To all of us."