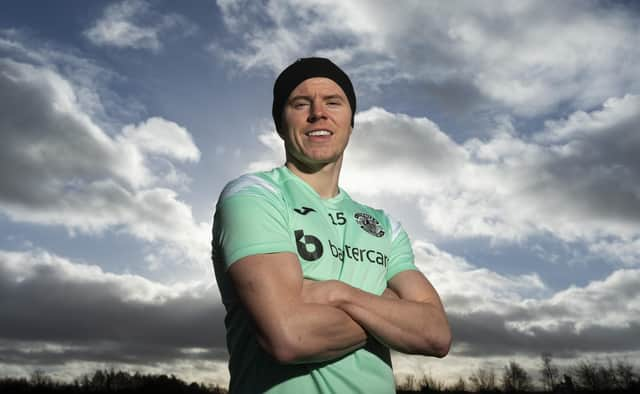 Easter Road gaffer Lee Johnson is a man under pressure following a dismal return of two wins in 11 games, but while some fans want to see him jettisoned, striker Nisbet believes that would be the wrong move and could cause even more problems down the line.
"This is a squad that has a lot of players who have been brought in by previous managers and it is getting to a point now where you can't keep sacking managers," said the 25-year-old as he backed the current boss to turn things around. "We need to give someone a right good shot. The players are behind the gaffer and if the board is also behind the gaffer then I think he can turn us into a really good team."
The Scotland forward has already worked under three full-time managers and a couple of interim coaches since joining the capital side two-and-a-half years ago. The turnover experienced by some of his team-mates has been much higher and Nisbet says that cycle of knee-jerk decision-making has to stop.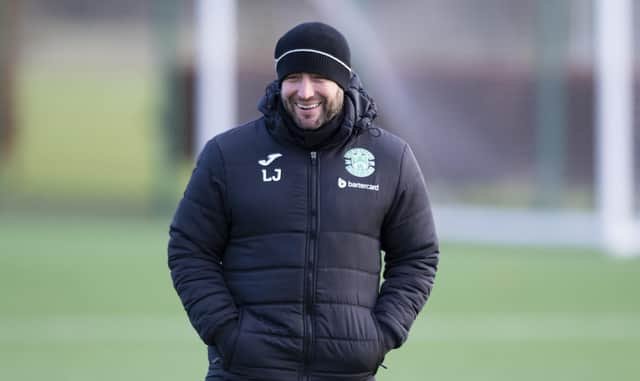 His long-term injury lay-off has been one the obstacles in the way of success in Leith. But, he returned to action after the World Cup break and has netted two goals in four games and he says the rehabilitation and burgeoning fitness of fellow attacking players like Aiden McGeady and Kyle Magennis can only improve on that goal return as Hibs look to turn their fortunes around in the cinch Premiership, starting on Sunday at Motherwell.
"This season has been a bit stop-start and I don't think the gaffer has had a settled XI," continued Nisbet. "I think when you see previous years, when Hibs have done well, we have had a settled XI.
"From the start of this season the gaffer has not had that because players have been injured. Me, [Kyle] Magennis, [Aiden] McGeady, players who have that bit in the final third that can get you wins. So, I think he has all that coming back now and it's just a matter of time 'til that all clicks.
"It will take time to get back to the player I was but I also think I came back better than people expected. That is down to me and the hard work I've put in over the months I've been injured. As a person I always put high expectations on my back and want to score every game.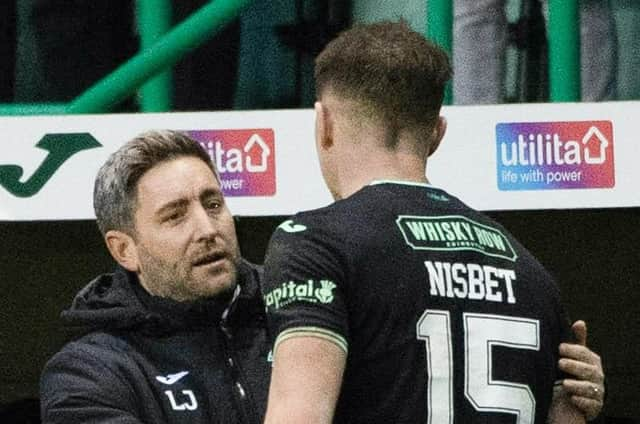 "Personally, I think I thrive on a wee bit of pressure and we have a lot of pressure on us just now so hopefully that means I can put a few away on Sunday."
The ability to perform when the heat is on is something that Johnson has learned in his time as a manager – at Oldham Athletic, Barnsley, Bristol City, Sunderland and Hibs – and now it is about his employers proving that they too can keep their cool in trying circumstances.
"Show me a manager after 200 games then they have my respect," explained Johnson. "In those 200 games everything will have happened; last-minute winner, last -minute loss, good run of form, bad run of form, success, failure, perceptions.
"I am humble enough to learn my lessons … I can see these situations developing early and I think it brings the best out of you. All those skills you learn over the years now come to the forefront, building up to what is a really important run of games."
Aware that ups and downs are part and parcel of life as a football manager, he has enjoyed success, both team and individual, and admits they were more satisfying after fielding calls for his dismissal, death threats that necessitated moving house, and periods of struggle. Which is why he believes he has what it takes to persevere and steer Hibs through the latest storm.
"I've had it all but I love it, it's in the blood and makes you feel alive, good times and bad times," explained Johnson. "Getting through the bad times, you come out stronger. You just hope you get the time, because if you do get the time – if you look through history managers who have had the time have ended up being successful because it's the consistency of decision-making and that's what becomes really important. At times it can become untenable and I understand that. But, I honestly believe in the project. If I didn't I wouldn't be here. I would have walked out. The reason I'm so passionate and the reason my [derby] post match was so front foot is because I believe in it and what we can do as a football club."
But how much time he is given could be driven by performances and results against Motherwell and then Dundee United in the upcoming league games, before the derby rematch, against Hearts in this month's Scottish Cup tie. And the level of success is likely to be determined by how many unwanted players can be moved on during the transfer window and how astutely and swiftly the money that frees up is reinvested in reinforcements.
"Sometimes there is frustration if a player doesn't play," added Johnson, "And, sometimes you tell them they can move on, and that's fine. But I think the ones who are playing, the ones who are here, the ones who we are committed to and who are committed to us, I think they're just frustrated. They want to be successful, it's as simple as that.
"For now, the focus has just been on winning the next game, and then the next one after that. It's really that short term – but it always is. It doesn't matter if you've won five on the spin or being on the run we have been on. You can only affect what is next."