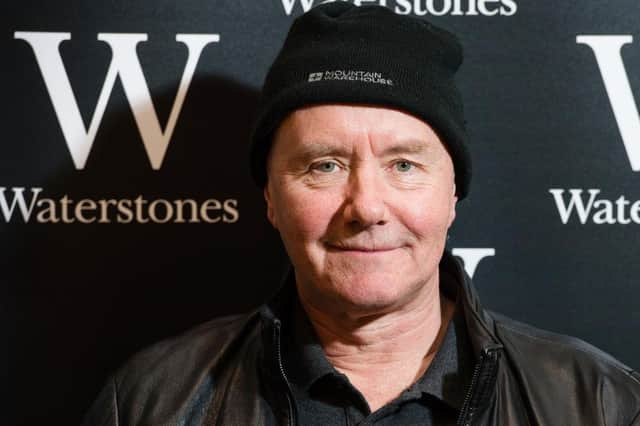 Edinburgh author Irvine Welsh is a noted Hibs fan. Picture: SNS
The 62-year-old joked about Ibrox hitman Alfredo Morelos – who scored the only goal in the 1-0 win – being deservedly "macheted into small pieces" over a stamp on Ryan Porteous. He is also said to have referred to the visiting side as 'the sticky buns', a rhyming-slang reference to an offensive term often used to describe Rangers.
The noted Hibs supporter was invited onto the programme to provide analysis for the club's online coverage alongside host David Tanner.
Going on social media himself, Welsh defended his comments about Morelos, saying he was clearly joking.
Replying to a user who noted that the last line of his joke was missed out in some accounts of the incident, Welsh said: "Because it makes it more obvious that it wasn't serious and this does not fit the narrative of the professional victim or martyr who craves being offended - usually on behalf of someone else. Other example:
"When I said 'Some of Hibs recent performances have been as appetizing as the contents of Dennis Neilson's fridge' I didn't LITERALLY mean I would rather eat the contents of his fridge rather than watch Hibs play."
Message from the editor
Don't miss out on our transfer-window offer to get 20 per cent off an annual subscription. Use the code TRANSFER20 when clicking on bit.ly/EENtransfers