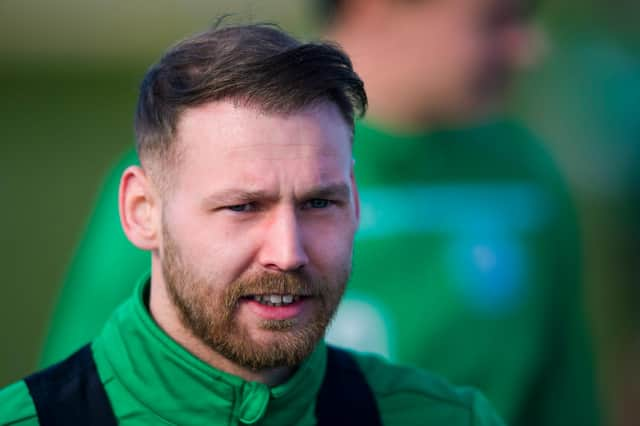 The Hibs winger was set to be named in the Australia squad for the Copa America, which would currently be taking place in Argentina and Colombia were it not for the coronavirus pandemic.
Following the Socceroos' first-ever invitation to take part in the quadrennial tournament they were drawn in Group A alongside the Argentines, as well as Chile, Paraguay, Uruguay and Bolivia.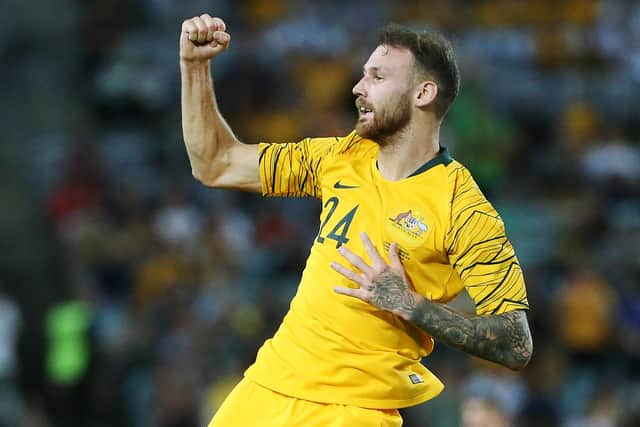 Boyle qualifies to represent the country through his father, who was born in Sydney. He has four caps and scored two goals in his first start against Lebanon in November 2018.
Competing on such a prestigious stage against some of the game's biggest stars would have completed a meteoric rise for a player who was turning out in League 2 with Montrose eight years ago.
Now he will have to wait another year for his chance, the tournament having been pushed back to 2021.
"You can't really predict these things I'm afraid, you just had to adapt and deal with it," he said. "It's been changed to next year so fingers crossed that I can keep up my club performances and hopefully push for the squad and a call-up.
"The best players in the world will be over there, and being on the same pitch as pretty much your heroes, the likes of Leo Messi, would have been incredible, but it just gives me another year to work even harder to achieve selection.
"It was never a given for me to be selected, it's a really strong squad that Australia have, and there's a lot of players fighting for competition. But it was something to look forward to and work hard to achieve.
"It's a massive stage and the majority of the world would have been watching the big players playing. A team like Australia getting invited into it can only make it even bigger and we could have gone over there and made a mark."
Australia had been due to kick off their campaign against Suarez and Co on Saturday but it was the chance to share a pitch with another Barcelona icon in Buenos Aires on 26 June that Boyle had been most looking forward to.
"I'm a big Messi admirer so I was starstruck (when the draw was made). He's the best player in the world in my eyes," he said.
It is the second time bad luck has robbed the Aberdonian of competing in an international tournament after a knee injury in a warm-up match ruled him out of last year's Asian Cup.
But now, with the prospect of two major finals in consecutive summers – the 2022 World Cup in Qatar is also on the horizon – the next two years promise to be the biggest of Boyle's career.
"I want to prove it on the biggest stage and there's no bigger stage than international tournaments such as the Copa America and the World Cup," he explained.
"We still have a lot of World Cup qualifiers to progress into Qatar but we'll take it game by game. Flooding them all in might be a tough task, mixing it around club football as well, but as long as I'm fit and healthy I'm up to the task and I'm looking forward to it."
Boyle had battled back from his injury setback to reestablish himself as one of Hibs' key players under Jack Ross when the Scottish Premiership season was cut short in March.
"I felt like I was getting back to my best. I was a bit disappointed being out injured for a long time, then coming back and stopping again for a while. But people's lives are at stake and I can totally understand the shutdown," he added.
"We're returning on Monday (22 June) and hopefully we can get back to some sort of normality. It will be good to see the boys and hopefully get a touch of the ball again."
Since the start of 2015, Boyle has gone from Dundee outcast to Hibs talisman but should he continue his sparkling form for club and country, the Easter Road club will be doing well to keep hold of the 27-year-old beyond next summer when his contract expires.
"I'm just an honest working guy. I've kept my head down and worked from the bottom," he said.
"I've been in the third division with Montrose and felt like every season I've been getting better and better. It was just a dream for me to be a professional footballer and thankfully I've taken those steps.
"I've never given up and just worked hard. Even if I've not been selected I haven't grumped or groaned or anything like that. I just work hard in training every day and try to improve my game.
"I've seen players at Hibs flourish over the years and didn't see why that couldn't be me. That was a key factor as well. I saw boys move on to bigger and better things, the likes of John McGinn, and it just shows you what can be done if you keep your head down and continue to work hard.
"The facilities at Hibs mean there's no excuse or reason. You've got the best of gear so if you can just give it your all, and be a dedicated pro, then you'll have a chance.
"We're also lucky we've had good coaches and all the backroom staff at Hibs, so we have everything there for us to move on to an even bigger stage. But, if not, Hibs is a massive club. I've been there for five years and I've enjoyed every single minute of it."