Hibs transfers: Club eyes up new markets ahead of summer recruitment mission
Hibs are hoping to delve into new markets as they seek out ways to bolster their squad and their ambitions without having to blow the budget.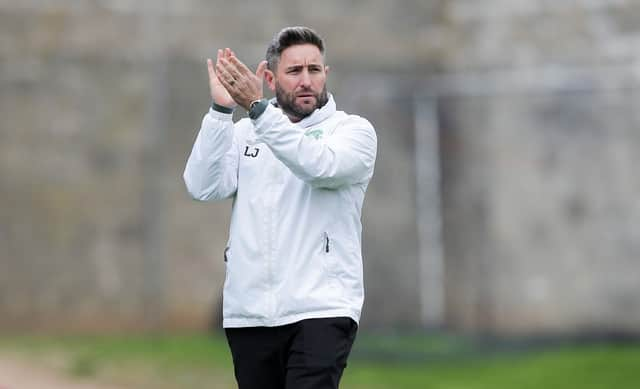 Those plans should be aided by the recent arrival of director of football Brian McDermott, who has spent many years scouting for Arsenal, Reading and, more recently, Celtic. In two spells with the North London club, McDermott, who started his playing career on the books at Arsenal, served as international senior scout, scouring markets all over the world for the cream of the crop. And, according to Easter Road manager Lee Johnson, those contacts and that knowledge of different leagues should be a key asset at the club.
"I have fantastic coaches at the football club to help bring our young players through, and we've got to make sure that we are maximising things when it comes to the player budget," he said. But the fact that Johnson, academy boss Steve Kean and McDermott have all managed at some of the less unfashionable clubs, where budgets had to be stretched and some slick and imaginative signings were depended on to help them make the most of what they did have, should come into play when the summer rebuild gets under way.
"For me, all the markets are important," explained Johnson. "A good football player is a good football player. As a football club, we've got to be better at integrating players. That's one of the factors that Brian, Ben [Kensell, chief executive] and myself will have a good look at, because if you are going to recruit players across borders and culture it is very different. We've found that even with [Australian] Lewis Miller, as an example, he was a young lad coming across, and we've had to settle him – on a human level but also on a football level."
In the course of his Reading years, McDermot has spoken about some of the talent that was identified and players who have gone on to make a name for themselves. Speaking previously, he said: "The likes of Dave Kitson, Leroy Lita, Kevin Doyle, Shane Long, Steve Sidwell and others were brought in who went in to be top players for Reading and also have good players overall. It was my dream job to be working on the recruitment side because I love the challenge of watching and finding players."
Talking about his more recent scouting role at Celtic he also revealed that he watched the majority of the squad who were crowned back to back champions at the weekend. But the important thing now is finding the right players, at the right price for Hibs. "I was scouting everywhere," said McDermott. "That was my job at Arsenal, literally! It was to filter out all the players in the world, to find the best we could. We did it in Scotland as well and I still have relationships with the scouts I used to work with. For me the most important thing is Hibs. Let's try to bring the best players here that we can. They'll do their stuff at any given time and then we'll see what happens."