Hibs reveal 24-hour challenge and ask fans to take part in Ron Gordon tribute
Hibs are asking fans to undertake a 24-Hour Football Challenge in memory of the club's late owner Ron Gordon.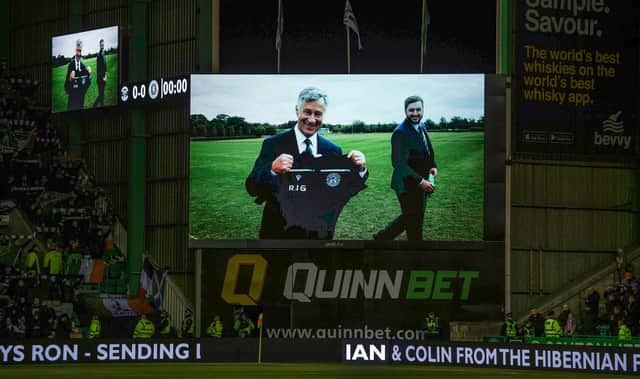 The plan is to play a day-long charity football match at the club's Tranent training centre from 3pm on Saturday, June 24, with all funds raised going to the Hibernian Community Foundation.
Hibernian FC Chief Executive, Ben Kensell, commented: "Ron was an extremely passionate man and someone who cared dearly about the role the football club plays in the local community. We want to create something special, and something that carries on the legacy of a great man, by bringing supporters together, right to the heart of the football club, to raise money for the Hibernian Community Foundation. I think this challenge is really exciting and could be really testing, especially for those playing at 3am or 4am, but ultimately it'll be a good laugh for everyone and will bring the football club, the supporters, and the Community Foundation all together."
Supporters can play for one-hour or longer with various men's and women's first team players and legends sharing the managerial roles. It costs £15 to play but each participant is asked to raise at least £100 for the Hibernian Community Foundation. All players will receive a special edition green or white football top to wear for the challenge and other gifts from our sponsors. Participants' names will also appear on HCF's website as a participant in the inaugural challenge! Families can watch the action and join in a family fun day at the training ground from 12-3pm on the Sunday.
To take part in the 24-hour challenge please click here.