Hibs ponder next Harry McKirdy move after latest social media faux pas
Hibs are considering the best way to deal with Harry McKirdy following yet another social media faux pas that has left some fans calling for him to be shown the door.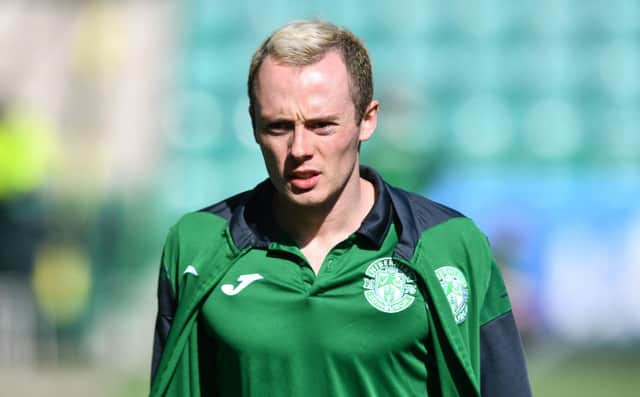 The 26-year-old forward took to Instagram on Saturday night and, in what seemed to be an ill-advised play on the Gareth Bale slogan: 'Wales. Golf. Real Madrid. In that order' the Hibs player posted 'Chels, Nina, Golf. Hibs', with a photo of a bench, which was, no doubt, a nod to the fact he has spent much of his time at the Leith club on the sidelines.
Fans of the Easter Road club are furious that one of their own players placed Hibs so far down the pecking order, behind his boyhood heroes Chelsea, his girlfriend and the past-time he shares with the former Galactico. And, on the back of a verbal spat with some supporters on Saturday, and a previous error of judgement, when former employers Swindon Town posted: "Time to come back@HarryMcKirdy" and he replied; "Not wrong.", the Leith fans are losing patience. Especially as he has yet to set the heather alight, and has still to open his goal account north of the border.
Now Hibs boss, Lee Johnson has addressed the issue, saying that his priority is to protect the team, some of whom are understood to have been less than impressed by the weekend post. "My initial reaction is to never judge at that point but it looked like it was an equivalent of the Bale scenario," said Johnson. "My mentality is always to protect the team. What I want is players to respect their team-mates. So yes, conversations have been had and are still being had with Harry. Do I think he's a bad lad? Absolutely not. Do I think he's emotional, particularly at those times on a Saturday night? Yes.
"We'll decide what the best course of action with him is, not only for the good of the team but also to support players like that. These lads are desperate to play, they're desperate to perform and there's a lot of pressure on them. There are two sides to it. We've got systems in place to protect our players, but also to reprimand if we feel that's required."