Hibs open talks with City Group over new players as Lee Johnson calls for better promotion
Hibs boss Lee Johnson is hoping that the recent Scotland results will lead to greater respect for the game north of the border and tempt more players into the SPFL.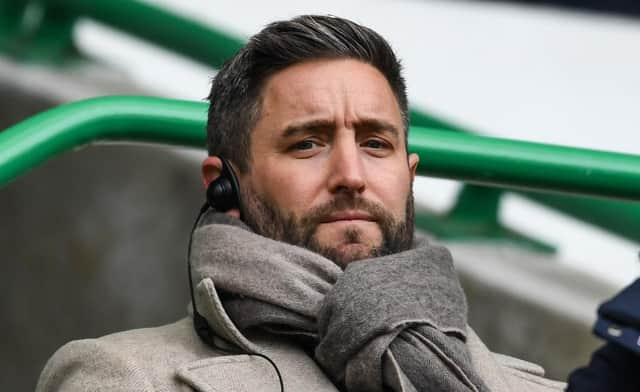 The vast majority of Steve Clarke's squad for the successful Euro 2024 qualifying double-header against Cyprus and Spain earn their living in the English leagues but most of them came through the ranks at Scottish sides and Johnson, who believes the Premiership's profile has taken a hit since he was first lured north, to sign for Hearts and then Kilmarnock, well over a decade ago, says more should be made of that as clubs look to convince signing targets – and loanees, parent clubs and agents – that Scotland is a sound place to develop.
"I think we could promote the Scottish game better down in England," said Johnson. "I think there's a bit of snobbery down there, not from people who have experienced it like ex-players or former managers or coaches, but it is a goldfish bowl up here and news doesn't travel well down south because there are a lot of clubs and a lot of local clubs, so it stays very local to there. But as a country, we [Scotland] need to start competing better. That's why it was a fantastic result the other night against Spain, I enjoyed that. I obviously enjoyed seeing Ryan Porteous playing well."
The Hibs academy graduate left the Easter Road club in January, having already broken into the national set-up, and the 24-year-old defender has earned rave reviews for his Championship performances with Watford. But Scottish football needs as many positive stories and results as possible if they are to shift the narrative south of the border. "Moments like that are key across the European and international stage. The Scottish game needs to be more respected because I think agents worry that it will decrease rather than increase the value of the player [if they move to a Scottish club] and often they have quite a pull on where the players go as well."
But there are many good reasons to make the switch, according to Johnson, who believes conditions are ripe to develop and improve players. "I enjoy it, I really like it. I like the way of working; I like that there are fewer games which means you can coach more; I like the fact there are good academies and there's a good games programme. I just feel that somehow they've lost a bit of exposure compared to maybe 15 years ago when I played up here."
But Johnson is aware that some agents and several English clubs still consider time in the SPFL a decent grounding. The Leith club currently have Will Fish, CJ Egan-Riley and Matthew Hoppe on loan from Manchester United, Burnley and Middlesbrough respectively, with talks happening this week to see if there are other deals to be had next term. "Some clubs love it. The City Football Group is a good example – I'm having a conversation with them about their top players who we could potentially loan – and it's great for them because they get to experience big games but also the pressure of having to pummel somebody at home because the expectation is there."