Hibs' Max Boruc opens up on links with ex-Celtic keeper - 'I'm working on my own name'
He failed to make a single top team appearance in almost two years at Slask Wroclaw. It's now taken Max Boruc less than two weeks to make his mark at Hibs.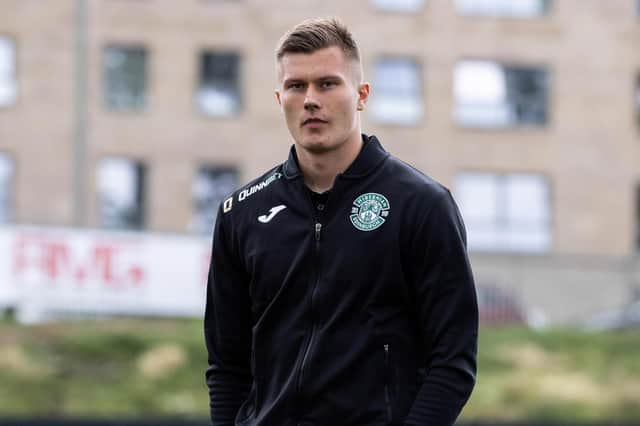 Playing – and saving a penalty – in a development game against Formartine United is one thing. Making your senior debut 24 hours later in a high stakes European tie is something else entirely. The 20-year-old hopes former club Slask were taking notice.
Boruc was still feeling the aches and pains from the previous evening's exertions in the SPFL Trust trophy while helping David Marshall and Jojo Wollacott warm up before Thursday night's second leg Conference League second qualifying round clash against Inter Club d'Escaldes. Marshall felt a twinge before kick-off. Boruc was hastily promoted to the bench as cover for Wollacott, who duly injured his thigh within minutes of the match starting. It left Hibs with one option – bring on Boruc, for his debut.
It was hardly akin to Marshall performing heroics for Celtic against Barcelona in the Nou Camp when thrust into the side as a 19-year-old. Boruc was up against Andorran opposition after all. Hibs' 6-1 win indicates how much the debutant was tested but he did make a fine save from a header from Will Fish, one of his own teammates. "Maybe he wanted me to impress you guys!" Boruc told reporters. "I have got their back, they have got my back as they showed by helping me through the first minutes."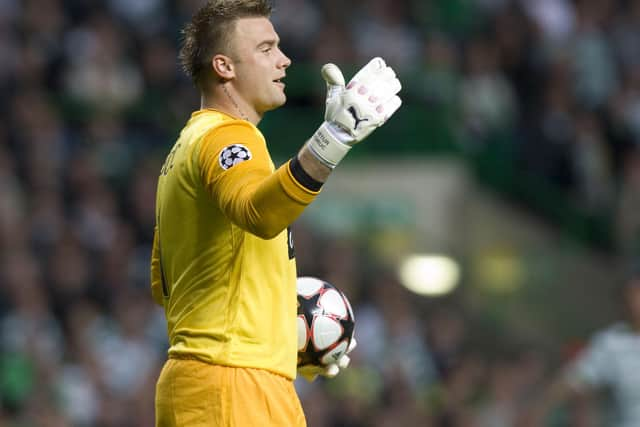 Now he's in line to make his league debut against St Mirren at Easter Road on Sunday afternoon. All Boruc can do is take advantage of the opportunity granted by the misfortune of others. The chance to make such a quick breakthrough has taken him by surprise after a frustrating spell in his Polish homeland. He previously spent two years in England at Stoke and West Bromwich Albion.
"This season is my first back in the UK again after being two years in Poland," he explained. "I was not really focusing too much on what can happen. I wanted to get back into the system and get to know my teammates. I want to show myself in a good style so they have a bit to think about back in Poland." He was "disappointed" with the way things ended at Slask. What happened? "That's a question for them," he said.
He denied that being related to Artur Boruc – he and the former Celtic goalkeeper are cousins –automatically places more pressure on him. "As I have said before to media and reporters, I do not know the guy," he said. "We share the same surname. We are all from the same big, big family – I do not know how to explain it in English, but it's not a close family relationship. I have never spoken to him. I do not know him at all.
"We share the surname. And we are doing good on the pitch as well. But other than that, I do not want to be associated with him. I appreciate him as a goalkeeper. He was a great goalkeeper and he had a great career. I liked to watch him, especially in the 'Prem' in England. That was more my era. I was too young when he was at Celtic! But I do not know the guy. I'm working on my own name right now."