Hibs face anxious wait to discover extent of Kevin Nisbet injury after feeling 'pinch'
Hibs face an anxious few days as medical staff gauge the extent of Kevin Nisbet's injury.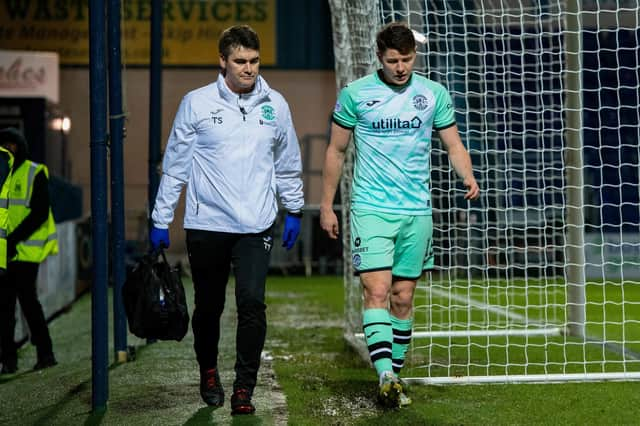 The Scotland striker, who turned down a move to Millwall last week, stating he wanted to focus on Hibs, did not start in Saturday's mauling of Aberdeen but did add to his goal tally, taking it to eight in eight games when he joined the fray as a substitute.
But, against relegation battlers Ross County in Dingwall, his ninth game back from his long-term knee injury lasted just 22 minutes after he felt a twinge in his hamstring and had to be replaced by Harry McKirdy.
"Kevin's disappointed," said Johnson. "We don't know the extent of the injury. He felt a pinch but he said he felt he caught it early in terms of it not being a sheer slice of the muscle, but we'll have to see. It normally settles down in 48 hours so we can get it scanned and go from there.
"I'm happy to get Matthew Hoppe done – especially after that. It's important to have more and more options from the bench. It was good that Élie [Youan] got his goal but I was disappointed he didn't get two. We've got to be a bit harder sometimes. We're not a million miles away, but it's just that when you've got the sword to the jugular, you've got to push it through and I don't think we did that enough."