Hibs bounce back from youth academy 'low ebb' but trust urged when it comes to Lee Johnson's judgement on kids
Hibs believe they have bounced back from "a low ebb" and now have the recipe for success when it comes to bringing quality through from the youth ranks to the first team squad.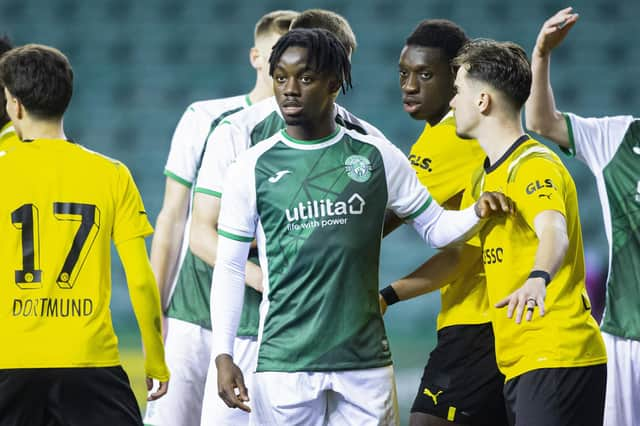 But, chief executive Ben Kensell says that manager Lee Johnson is best-placed to decide when the promising youngsters are ready to make the step up.
Teenager Kanayo Megwa became the latest member of the successful under-19 squad to be sent out on loan, joining League One Kelty Hearts for the remainder of the season. However, the Leith club view the switch as a way to develop his talent rather than an opportunity to push him out the door and before he left they signed him up on a new two-year deal.
"The likes of Oscar MacIntyre, Murray Johnson, Robbie Hamilton, Malik Zaid, Ethan Laidlaw – all of these lads deserve to be knocking on the door but in my opinion, people shouldn't be questioning Lee's view," said Kensell. "He trains with them every single day and understands their maturation, whether they are fully ready, if they need to come in and then go out a bit. He has managed a lot of games at a really competitive level in the English Championship and now the Scottish Premiership and has done well playing a style that is attack-minded so I think we should trust the process on this."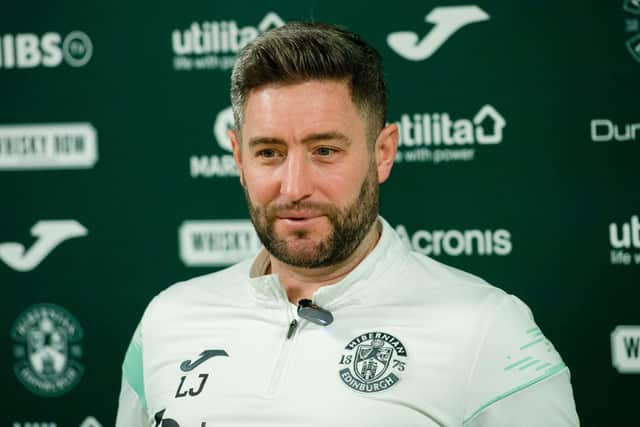 Having come a long way in rebuilding the academy following the financial squeeze necessitated by the global pandemic, Kensell said that the work carried out by academy director Steve Kean and his staff had put the programme back on the right track.
"Steve is a really experienced manager and coach and developer of players," continued Kensell. "We've got good people at the club, and we shouldn't get too hung up on this player getting a chance ahead of that player. Following Covid-19 we were at quite a low ebb and had to effectively repopulate the academy, bring back coaches and create a structure under Steve Kean. It's one of the things that we're most proud of. Our 18s then won the league last year and embarked on the UEFA Youth League campaign and at the same time were trying to infiltrate the first team. They have had a competitive games programme and you can see the development and the improvement they're making."
That is down to finding the right structure, he says, and giving them as much game time, in bounce games, in the Reserve League, in Europe, and also on loan. "We've got relations with Huddersfield, Brentford, Middlesbrough, Norwich - they've all been up this year and played us," said Kensell. "Players need 25 games a season to really show development and our boys are getting that. We want them to experience different levels of opposition and stretch them, and we're keen to give them experience of going down south.
"I still don't think you ever see the type of numbers that people are expecting to get through to the first team because there is traffic in the pathway. But, for me, we've got a really great crop of young players that will be given the opportunity if we keep a level of stability at the club. I think people will soon see the fruits of the last two years of work."