Hibs boss explains why Momodou Bojang is leaving early and clarifies Marijan Cabraja situation
Hibs manager Lee Johnson has confirmed that Gambian loanee Momodou Bojang will have his loan terminated early.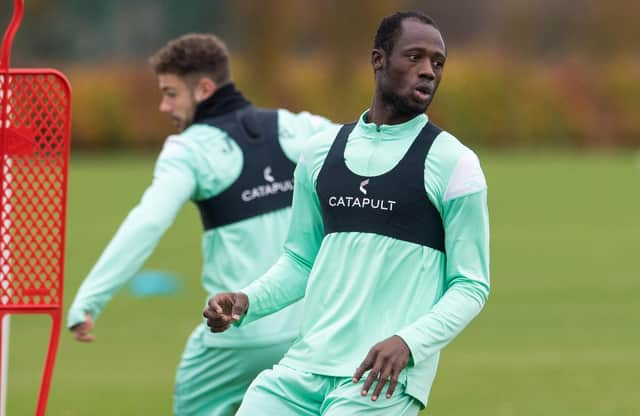 Bojang, a 21-year-old forward, joined on a season-long loan from Rainbow FC in his homeland but has struggled to make an impression on the first team, failing to score in six substitute appearances. Johnson explained that Hibs needed to make a call on his future as there was a decision to be made on making the deal permanent.
"That's likely," said Johnson on Bojang's imminent exit. "We're just dotting the Is and crossing the Ts on that one contractually. There is a break clause in the loan. Listen, you've got to understand the context of every move. That was a never a Martin Boyle transfer where everything is guaranteed. It was a deal to see if we could open up an avenue into the African academies that produce some very good players. This was a bit of a trial for us, a trial for him. It wasn't an outrageous cost for us and he's done okay, but because it was a loan that had to be converted at a financial cost to the club, we had to make a decision and the decision was that he has to go back to Rainbow FC and the loan's cancelled. I tried to give him as much opportunity as I could as early as I could to allow him to potentially trial at other clubs in Europe for January. That's probably why the information has come out a little bit earlier."
When asked if Marijan Cabraja will also be leaving the club, after speculation about the Croatian left-back's future, Johnson said: "No, there's nothing in that actually."