Hibs boss doesn't want team to be scared of pain as he reveals Ofir Marciano conversation
The scars of that Scottish Cup semi-final defeat have scarcely healed but while Hibs manager Jack Ross is happy that losing hurts his team, he does not want his players to ever be too scared to deal with similar outcomes in the future.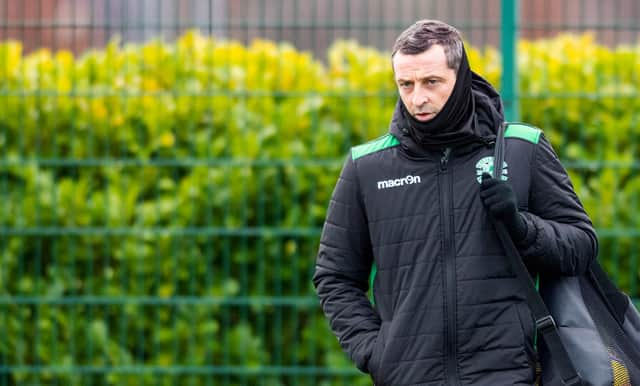 "When you get close and you don't achieve that then it's really sore," said Ross, looking back to November's Scottish Cup last-four defeat by Hearts. "But you have a couple of choices, you can take the risk of feeling that pain again and take the chance of being successful or you can just not want to be in that position again.
"That is the big thing for my players, to make sure we keep putting ourselves into that position and if it doesn't go right then it'll hurt again but if it goes right they'll have renewed memories."
Next Saturday, the Capital side return to the national stadium, for their third successive semi-final. The last two have not gone to plan. Last season's heavy Betfred Cup defeat at the hands of Celtic cost Ross' successor Paul Heckingbottom his job, while the Scottish Cup disappointment against Hearts in November caused a wobble in the current ranks.
But, while Ross is adamant that individual losses should not be allowed to define entire careers, he also knows that the memories of getting things right on the biggest stages only grow in value.
"Nobody wants to be defined by failure but it's amazing how there are defining moments in people's careers which people focus on but don't always give an accurate reflection on their work within the game.
"Ofir Marciano was asking me about my career and my journey and defining moments. He was talking about Avram Grant when they were at Israel and he said Avram would talk about his time at Chelsea and how, to a degree, his time at Chelsea was defined by the Champions League Final.
"John Terry slipped and missed the penalty. That shouldn't have been the case as his work there was much more than that. You don't want to be defined by failure when you have achieved so much more than that.
"So, I've stressed to my players the importance of cup finals and finals and the need to cherish them."