There is no doubting the pressure the Leith manager has been under in recent weeks, as his team suffered league and cup derby defeats but the fact they picked up four points from six in the Premiership games sandwiched between those two capital clashes has helped his case as has the transfer machinations of the past week.
"It's been a battle, hasn't it?" said Johnson. "There's areas of the club and team that need changing, need adapting and we're really trying to do that. It's turned into a bit of a transitional season that nobody wanted but at the same time the plan is clear – reduce the quantity and increase the quality and bring young players through. Within that there are a million moving parts. It would be great on Tuesday if we had another six points on board, were somewhere between fifth and fourth and things were looking on the up with players through the door. Then we see what happens with Nizzy."
Losing Rocky Bushiri to injury for three months is troubling enough for the Leithers but they have been expected to absorb the loss of key personnel, with injuries to the likes of Kevin Nisbet, Aiden McGeady, Kyle Magennis, Martin Boyle and Mykola Kukharevych all acknowledged as bad luck but still considered part and parcel of any manager's lot. But this is a limit to what owners and chief executives can get away with when it comes to coaches carrying the can for decisions that stretch to the very top.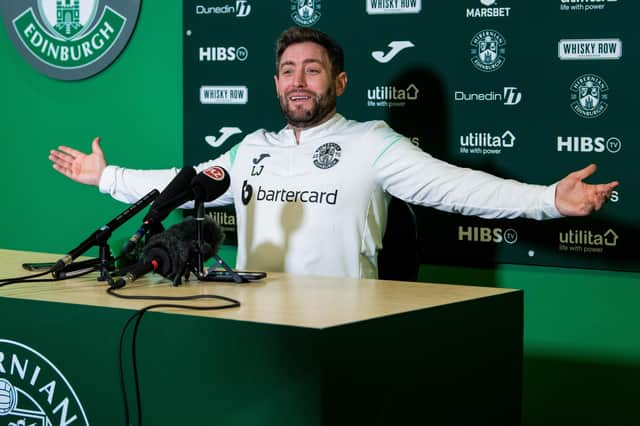 The men at the top were the ones who decided third place and cup finals were not good enough when relieving Jack Ross of his position and the same people appointed and then sacked Shaun Maloney in the blink of an eye. Johnson was always described as a longer-term project as he was left to clear house, while also bringing in his own players. Working within a budget as salvage work is carried out on recruitment matters, injuries have also made things difficult for the team which is still within a win against Aberdeen of moving into fifth spot and applying pressure on fourth-placed Livingston. But, when it comes to accepting bids for his main players just days before the notoriously-difficult January transfer window closes, the Hibs boss has been hamstrung from within.
It was, after all, not Johnson who allowed Ryan Porteous' contract situation to drag on to such an extent that the club found itself over a barrel this month. A do or die transfer window, they needed to accept they would lose him in the summer on a free or sell him on, despite there being no ready replacement. Managing to broker a deal that could bring in up to £500,000, plus a percentage of any sell-on fee, made the most of things but with no new signings expected before Saturday's game, it leaves Johnson with limited options, other than the youngsters coming through the ranks.
"All I can promise you is that I'm doing a really honest job for the football club," continued Johnson. "I'm making every decision like I'm going to be here forever, knowing I could be gone tomorrow. "Of course I'm frustrated. Do you not think I wanted to come in and smash it from day one, and end up challenging the Old Firm? Of course I did. That was the dreamer in me, but the realist in me knows that there is a lot to do at this football club and that's what I'm fighting to do. "I hope people appreciate that and I hope the naysayers inevitably turn positive when we do get it right."
For now, Nisbet remains a Hibs player, having pulled the plug on his £2m switch to MIllwall but the tumult of the past few days, added to the fact that there are rumours of another bidder waiting in the wings, mean he may not feature in the starting line up against the Dons. It leaves Johnson fighting with one arm tied behind his back, regardless how much he tries to put a positive spin on things, by focusing on the opportunity it gives academy graduates like Josh Connor. Possibly ones for the future, there are no guarantees at the moment, which is why the Hibs gaffer is hoping one or two players can be enlisted before Tuesday night's deadline.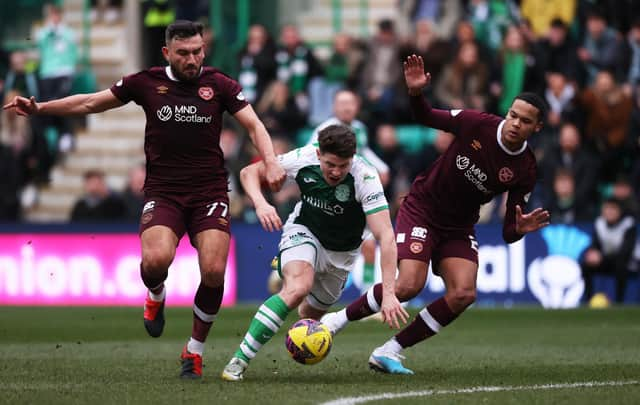 "I have to make the best of every possible situation that I can and on this occasion," said Johnson. "If I haven't got the player, somebody gets the opportunity. If that doesn't work then we look to the market. Our two challenges are in the backline and frontline. It's a difficult window. Everybody wants top class, experience, a recent playing history, and with the wages we are paying that's not always easy. There's probably an 80-20 chance against us getting one in before the weekend but I would expect to bring in a couple at least before Tuesday.."
But, again, Hibs have not helped themselves. As the final hours and minutes of the transfer window tick down, the Leith side will be in action in Dingwall. "Obviously the day is not ideal; if I could push it to Wednesday, I would," said Johnson. Curiously, though, it was scheduled for 24 hours later before, according to the SPFL, it was "brought forward at the request of both clubs".
Against such a backdrop it would be difficult for his bosses to hold him as accountable as others come the end of El Sackico. Rendering him safer than he has been in a while.