Ben Kensell opens up on Hibs director of football timeline, the 'ideal candidate' and Ron Gordon illness
Hibs intend to have a Director of Football in place by the end of the current campaign and chief executive Ben Kensell has admitted it would be ideal if the winning candidate was to come with a historic link with the Leith club.
But, while Mixu Paatelainen has thrown his hat in the ring and some fans and pundits have touted the appointment of John Collins and John Hughes, Kensell has stressed that will not be the primary consideration.
"If you were to have a shortlist of ideal credentials, of course you would want someone with a connection to the club but then you start to narrow down those available and I don't want to do that. I want the right person for the job. We want them to have a good understanding of Scottish football and the football club.
"Do they need to be connected? It would be great if they were but if they're not, you can very quickly become connected to a club through your passion and will to be a success at that club. I don't think there absolutely needs to be a connection.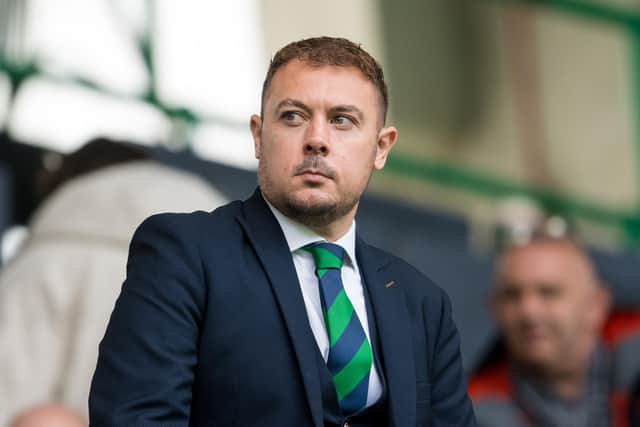 "If we could find someone with a Hibs connection who was well-versed in Scottish football, experienced in the role, and had a recruitment bias, great. That would be the ideal candidate."
Revealing that there has already been significant interest in the role, and although the recruitment process was forced to take a bit of a backseat as player ins and outs took priority throughout January and the early part of this month, there is a desire to have things concluded in time for the new arrival to play an active part in summer deals, when the transfer window re-opens.
"I would like to have more of an update at the AGM [in March] but I'd imagine we'll have someone in post before the end of the season. I would be disappointed if we didn't have someone in by then.
"They'll be heavily involved in the summer window and the relationship between me, Lee [Johnson, manager], and the Director of Football is very important. Lee and I are already tight and the Director of Football has to complement and work with us, and come in with real football acumen and views on everything. We challenge each other and hopefully they will challenge us too."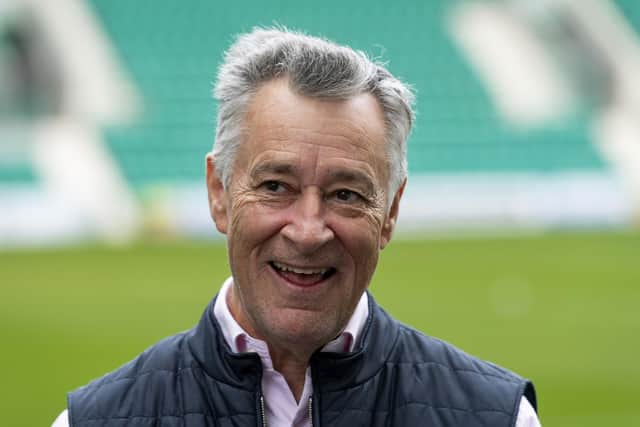 The final say will be owner Ron Gordon's, though. The US-based businessman is said to have been hugely humbled by the way the football community has rallied around him since it was revealed that he is battling cancer.
"Ron absolutely is a fighter and he's nothing but committed to Hibs," said Kensell, who said that the idea to bring in a Director of Football was formulated during meetings between himself and the chairman as they reviewed the pros and cons of the summer transfer window.
"He was hugely humbled by the response; he told me that himself as we still speak every day, and he was delighted with the way the football world came together to support him.
"He's delegated responsibility to me to ensure that we run it in the way he would want it to be run and I've now known him for the best part of two years so I completely understand and appreciate how he wants us to run it from a governance perspective and we're very clear on the sense of direction."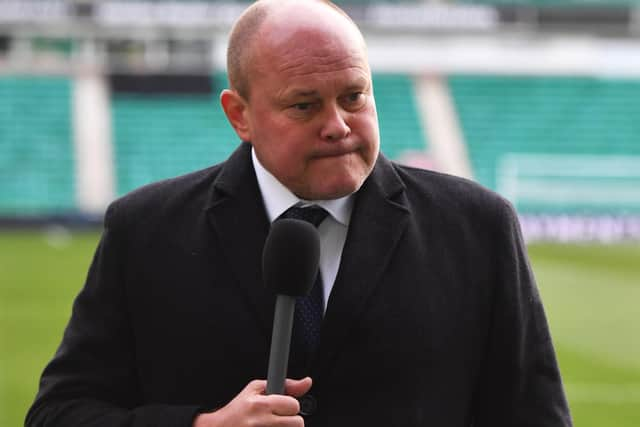 The next step in the recruitment of the latest member of the management team will be drawing up a shortlist. "That might be eight, it might be four. I wouldn't say I'm looking for an arbitrary number. We'll bring it down by eliminating those who don't have qualities that others have, based on the criteria that we've set internally. It's a massively important role at the club and we have to get it right."
Clear in what they want in the successful candidate, while an association with the club would be preferable, the main boxes they would like to tick is a knowledge of the Scottish game, experience of working at a senior level at a high-performing club, extensive contacts, and a strong background in implementing strategy and delivering success.
"You always start with what you would ideally want and then you make compromises," said the chief executive. "Whenever you're looking at any role, you would like several boxes to be ticked but very rarely does every person tick every box and that's just life. But I still think that a club of Hibs' size deserves to go out and try to find the best candidate with the best credentials to do the best job and that's what we're aiming for.
"There have been a lot of candidates so you have to sift through and get to a point where you have a really good shortlist. There are people with real credentials who could do a good job here who have declared an interest.
"It comes down to what you're willing to accept as a compromise. For example, do they have vast experience of the role but not in Scotland? Do they not have as many years of experience as a DoF but have a recruitment bias and a strong knowledge of the Scottish game from working and or playing in it?
"Sometimes it's a slant and the beauty of the interview process is that you should have on the shortlist lots of different people for whom you have pros and cons, and then hopefully you try to marry the skillset with what we've already got at the club.
"It's been a varied nature of applicants and I think we and they know what categories they fall into. It's about doing what's right for the club, and it's a collective decision; a collaborative approach with loads of people involved."
Comments
 0 comments
Want to join the conversation? Please or to comment on this article.