Ange Postecoglou speaks on his networks as Celtic boss opens up on Eddie Jones relationship
A force of personality oozes from Ange Postecoglou to firmly suggest Celtic's figurehead is a self-made manager.
That, though, does not preclude him taking soundings from those in leadership roles across the sporting domain of the Greek immigrants' adopted Australia, an environment central to moulding his methods. And among a number of those with whom he has regular confabs is the famously abrasive rugby union coach Eddie Jones, now back in charge of the Wallabies following a bruising end to his seven-year tenure with England.
"Growing up in Australia, the disadvantage of loving football is that it isn't the number one sport, but the advantage of loving sport is that you are surrounded by it," said Postecoglou, who has a successful spell with the Australian national football side on his glossy CV to help the sport start to emerge from the lengthy shadows cast by cricket and rugby. "So, growing up I was lucky enough to be exposed to multitudes of team and individual sports on my doorstep, and I've kind of used those networks throughout my whole career, whether that was as a player or now that I'm coaching.
"I've always had networks of people and Eddie is one of them. And, along with three or four other Australian coaches from different codes, we catch up once a month on Zoom. It's more cathartic than anything else, we just complain for half an hour about our sort of burden, unburden ourselves and move on. But you always get stuff, because even though it is different sports, we are all dealing with similar things, particularly in the team dynamics and dealing with young men and young athletes.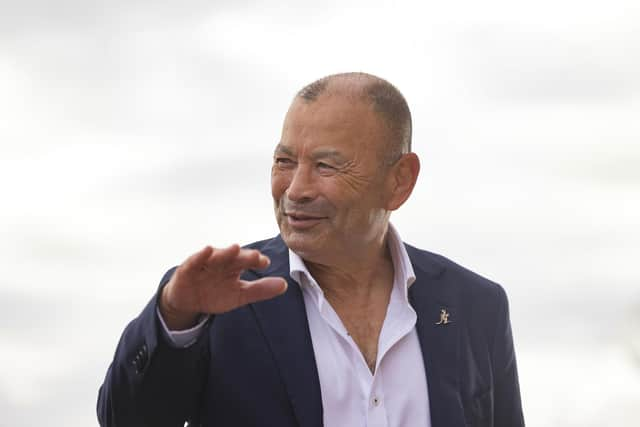 "Particularly as you get older, you want to make sure that you are constantly understanding the way they communicate so your message gets across. So, I've always tapped in and I've had quite a few other coaches come through Celtic just to spend the week with us, and they get a bit out of it, I get a bit out of it and the staff get a bit out of it because we can pick each other's brains.
"We're obviously different sports, but the roles are very similar in most respects. There's always stuff you can take away with; the way they deal with issues, whether it's player issues or welfare issues. Even if the sports are different and there isn't a tactical exchange of ideas, there certainly is in terms of methodology and how you convey your ideas to players, whether that's technology or other sources.
"There's always stuff you can pick up. How to handle the media's a good one ..."