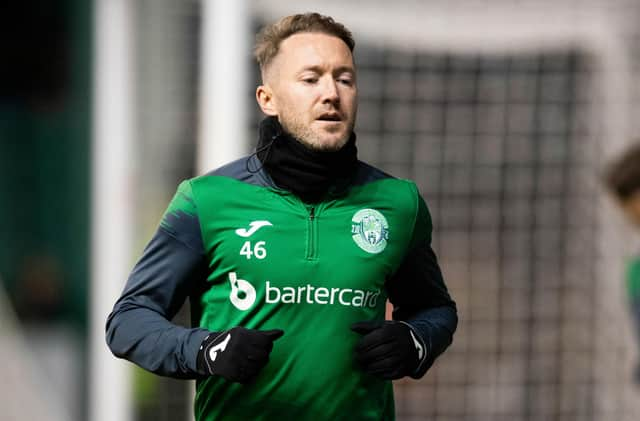 After just four League Cup games for the Easter Road club, the experienced winger was injured in a friendly against Norwich and sidelined before the league season even kicked off. He finally returned last month and has managed two cameo appearances, against Rangers and then Celtic, but, weighing up how best to reintegrate him fully, his gaffer has admitted that he feared that comeback may never materialise.
"How long he can last is a factor, the people around him are a factor and the shape of the team and the formation," said Johnson. "But, that was a factor when he was fully fit and when he was at Sunderland because of what he is and what he isn't. But, certainly, 100% he is usable now and I'm actually quite pleased and proud of him in that sense. It was looking touch and go if he would make a comeback at his age. So he has worked extremely hard and deserves his place in the squad but at the same time we can't just think about one player, we have to think of the team dynamic."
As Hibs head to Tynecastle for the first derby of 2023, the quandary facing Johnson is whether the creative 36-year-old is ready for the hurly burly of a capital head-to-head. "That is a million dollar question. If you speak to Geads he will probably say yes, he's ready. But I'm not 100% sure because he is still getting wee nips, although that wears off after five or six minutes, after a shot or cross. Maybe it's best for him to come on when the game has opened up a little bit and it is not so much blood and guts.
"I looked at him in the Celtic game when he made that good tackle centrally and I was thinking 'oh god, how's he moving?' He was moving a bit gingerly for the next two or three minutes. Then, fitness wise, it is a catch 22, you can only really get match fit by playing matches but at the same time I have got to win football matches."