Top agent believes there won't be mass exodus at Hearts despite wage-cut offer
John Viola would recommend clients take reduced wage
Top agent John Viola does not expect to see a mass exodus from Tynecastle despite Hearts being forced to implement major wage cuts.
Gorgie owner Ann Budge has been forced to take the drastic action to protect the club after the coronavirus shutdown sparked a cash-flow crisis.
Budge warned any member of staff - including members of Daniel Stendel's first team - refusing to slash their salary by 50 per cent would be offered the option to terminate their contract.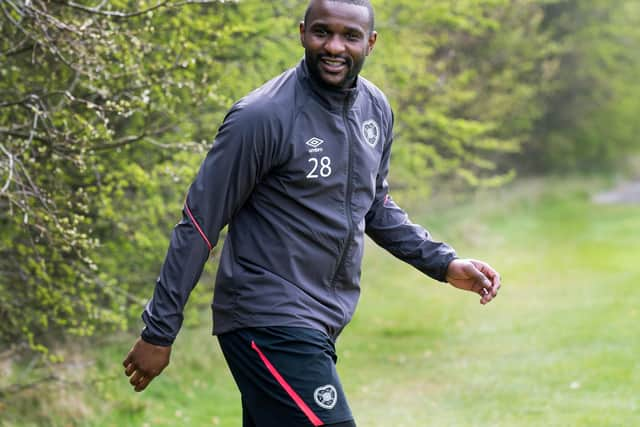 Defender Clevid Dikamona has decided to rip up his deal and rejoin his family in France but has promised to return once action resumes, while boss Stendel has graciously opted to work for free until the picture improves.
But Viola - who has represented some of Scottish football's biggest names during a near 30-year career - says his advice to the Tynecastle squad would be to accept the cuts and keep their job.
He told the PA news agency: "I don't look after anyone at Hearts currently but if it was one of my guys I'd be saying this is an unprecedented situation. You have to look at what the club is offering.
"If I said to you, 'Take a 50-per-cent pay cut or lose your job,' what would you do?
"Some of the guys are earning not bad money so even half is better than nothing.
"I try to take a view on a situation from the outside looking in, rather than the other way. If you're earning £200,000 a year and are told you must take a pay cut or you'll have your deal terminated, then you have to accept it."
Viola has previously looked after ex-Rangers captain Barry Ferguson and one-time Celtic favourite Chris Sutton, while World Cup winner Roberto Carlos is another former client.
Today, he and various partners manage the affairs of dozens of players from 14 countries.
Action on the field is grinding to a halt but Viola says agents across Europe will be busy re-assuring players worried by the pandemic panic.
"Everyone's concerned by the virus," he said. "I've found the players all have that empathy for those around them and what they're going through. They realise football isn't everything.
"I thought some would be moaning but instead they all know the most important thing is to get past this situation.
"I was speaking to one player this morning who has been panicking a bit. He's a Ghana international who has gone home and was just looking for reassurance.
"I told him to keep calm and make sure he stays as fit as he can so he'll be ready to get back to businesses once this is all over.
"I felt sorry because he was worried for a number of reasons but others see this as a good opportunity to spend some time with their family. Everyone has a different outlook and it's about how you manage these guys.
"That human part of the job should be as important now as it was on day one when you first start representing the player. The coronavirus shouldn't change that.
"Good agents should always be available to talk deal with clients' worries and concerns. They might find, though, they're having a bit more contact now because of the situation."
Budge says the current crisis has already cost Hearts £1million and Viola admits clubs are not the only ones counting the losses.
"It's had a major impact," he added. "Nobody really worries about agents as we all know - but many will find it tough.
"This should be a really busy time when we're getting in touch with clubs to find out what they need for the summer.
"I had plans to visit four or five different countries over the next few weeks but those are obviously off. You can still talk by phone but nothing beats walking into a training ground to meet a manager.
"It's far from business as usual but we're making the best of the situation."
Comments
 0 comments
Want to join the conversation? Please or to comment on this article.