Steven Naismith explains why Robert Snodgrass has no future at Hearts - 'he probably feels let down by me'
Steven Naismith has admitted that only time will tell if it was the right decision to rip up Robert Snodgrass' Hearts contract and dispense with the former Scotland international's services when there are still seven games of a very close league campaign remaining.
Revealing that it was a decision that did not go down well with the veteran midfielder, the Tynecastle interim manager said that it will clear the way to offer more of the club's youngsters the opportunity to prove themselves in the first team.
"The decision was made with Snoddy that he wasn't going to be getting many minutes. The decision was that it was best that he's not around for that. That's for no other reason than when Snoddy is not playing loads of minutes then that becomes a distraction… and I said: 'Snoddy, with this opportunity, that's hard for me'. We had an honest conversation. Snoddy was disappointed and he probably feels let down by me. But I was honest with him.
"As this moves on, everyone will see it's either the right decision or the wrong decision, time will tell, but that's the decision that was made."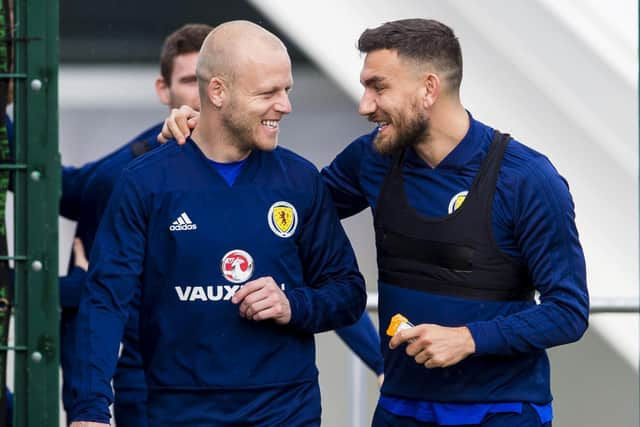 Explaining why he did not see the former Leeds, West Ham and Aston Villa player being involved, Naismith, who has been asked to take charge until the summer following Robbie Neilson's sacking added: "There is a suspension coming up, so there's things like that. There were so many aspects to it. For me, Snoddy is a great guy. He's a really great player who has played at the highest level. I get all that. Over the years I've had great football conversations as players together but you need to make big calls and this decision has been made. And that's it.
"Also, the club have got to get better at giving youth a chance. I want to do that. I've sat for two years and seen guys in the academy, thinking: 'I think he could make it, he would do well.' We've got players here who can contribute and grow – but we need to give them the opportunity."
Comments
 0 comments
Want to join the conversation? Please or to comment on this article.