Robbie Neilson Hearts response in full after graffiti: 'everyone is like it's end of world', plane memories, criticism acceptance
Hearts boss Robbie Neilson has dismissed the idea that he is under pressure and has called for a bit of equilibrium after a disgruntled fan spraying negative graffiti over the club crest in the wake of last weekend's defeat to Kilmarnock.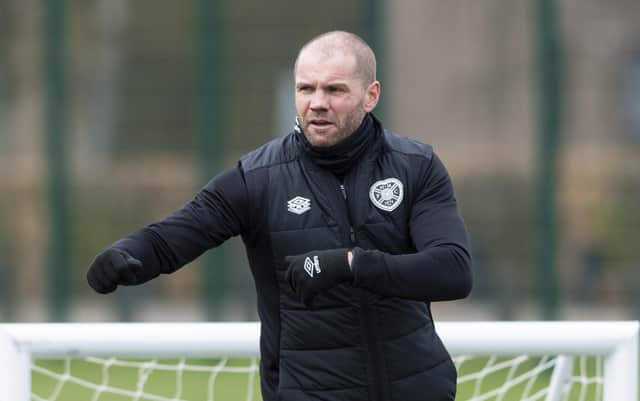 That loss, to one of the relegation contenders, allowed Aberdeen the close to within one point of Robbie Neilson's men as the battle for European places concertinaed once more. Admitting that his men have been through a difficult period and that the Rugby Park result was "a real disappointment", he was still bemused by the idea that this could be considered one of his worst spells at the club.
"Not yet, no," said Neilson. "We are sitting in third place and everyone is like: 'God Almighty, it's the end of the world.' When I look at the league, we are third. We have had a difficult four games but we played Celtic back-to-back, which is always tough. Then we went to Pittodrie and didn't get the result. Last week was a real disappointment because we took the lead. But we have an opportunity on Saturday. We're at home again and we've been very strong there this season. If you get three points, it takes you into the derby. Win that, and then win the next home game, and then you forget about what has gone on over the last three or four weeks. For us, it's just about remaining calm and saying to people: 'See where we are.' Yes, we've had a wee issue, but I know if you asked any other club, outside Rangers and Celtic, whose position would they want to be in? They would want our position."
Returning to Tynecastle should offer some scope to start adding to the points tally ahead of the split in at the end of the month, as no team outwith Celtic or Rangers have beaten them there on league duty. While fans and the Gorgie club want to offer a sterner test to the big Glasgow two in head-to-heads, they are not alone in struggling to do that as Celtic have lost just one domestic game all season and Rangers have dropped just two points since Michael Beale took over as manager at Ibrox in December.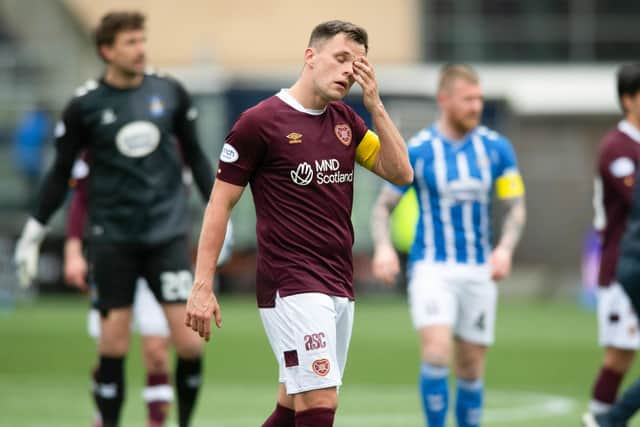 But the losses to Aberdeen and Kilmarnock, just as the former, along with city rivals Hibs, have picked up and shown an interest in third spot, were a blow to the belief that Neilson's men were on course for back to back top three placings for the first time since 2003/04. The manner of the performances, as well as the outcomes, dented confidence and offered the chasing pack encouragement.
"People look at it game-by-game and, yes, the job is to do that, but also to look at the bigger picture of where we are," explained Neilson. "Ultimately, we are sitting where we want to be. Yes, we would have liked a bigger gap but coming back from the World Cup break we were five behind. This smaller period has been difficult. It's up to us to get through it. You do that by remaining positive and doing the right things that have got us here."
"We want to try and get European football consistently and be up at the top end of the league. The key in football is resilience for players, managers and coaches. You need to be able to take the hits because when you lose a few games it's the end of the world. When you win a few, it's the best team since the 60s. It's about that happy medium in between, keeping everyone on a level playing field."
There have also been some big injuries to contend with, altering the gameplan and the line-ups on a regular basis. The latest is stand-in keeper Zander Clark, although Neilson says he will give him right up until Saturday morning to see if a mild nerve issue settles down and if playing him against St Mirren this weekend is worth the risk with the latest derby looming large. But he understands the fans' desire for success, saying that while the criticism cannot be ignored it would sting more to be at a club where demands were not high. "Nobody cares about what's going on in the background and who's doing this or that. You just need to win. That's my job and our job as a staff and players as well is to win on a Saturday. And if you don't do that then you have to accept there will be criticism.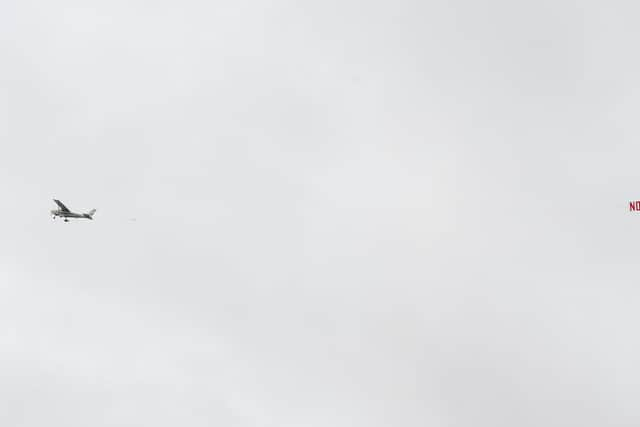 Last week that manifested itself in the graffiti at the Foundation Plaza, in the past it was a plane circling over Tynecastle with a 'No style. No bottle. Neilson out' banner. "They went to an extreme on that one," said Neilson. "Look, what can you do? All I can do is prepare the players for Saturday and try to win the game. If we win the game, great. If we don't, then we'll prepare for the next game."
A long-hard season, with ups and downs, there will be a strong sense of satisfaction if Hearts can hold their nerve and see out the season in third place. "Not because of this spell," states Neilson. "It's more because we have had European football to deal with, we have had a number of injuries – that's probably the most difficult thing this season as we have had no real consistency of selection and we're going into this game not knowing if we're going to have to change our goalie. We still have a number of players who are long-termers who probably won't make it this season who are key players throughout the team. So that's made it a more difficult season but it's a season we can still finish very strongly and be happy with."