Robbie Neilson has his say on Rangers boss Michael Beale's Hearts-Aberdeen comments
Robbie Neilson has no truck with Michael Beale and claims the Rangers manager's comments about Aberdeen being the third-best side in Scotland did not even bother him.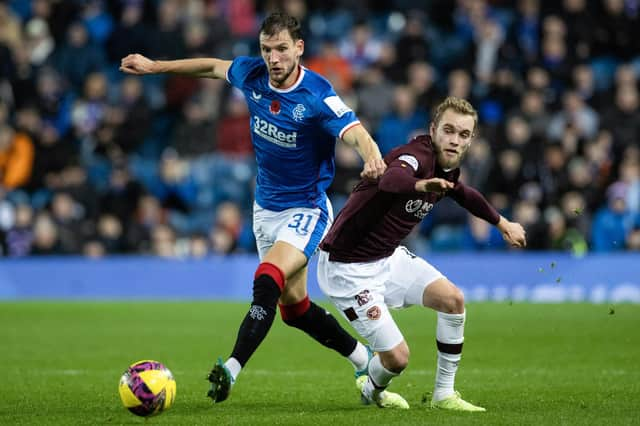 The Hearts manager confirmed that his opposite number had been in touch – "through a friend of a friend" – to apologise for a faux pas that was made, Beale has since confessed, "without looking at a league table". To make matter worse, Aberdeen have since fallen to three of their worst results of all-time, a run which included a 5-0 defeat to Hearts, with Tynecastle fans singing: "Are you watching Michael Beale?" Hearts, meanwhile, have maintained their position as the third best side in the country and are on a current run of ten matches unbeaten. Beale has not yet suffered a defeat in his first matches in charge at Rangers.
The teams meet at Tynecastle in midweek in a match that has been turned even tastier by the furore over Beale's comments, even though they have since been withdrawn. Neilson claimed he was unconcerned in any case. "Everybody is entitled to their opinion about who is first, second, third, fourth but it didn't bother me," he said. "He (Beale) said he didn't look at the league table and I think everybody blows these things out of proportion. At the end of the day, it's not an issue for us."
Did the Hearts players have a laugh about in the dressing room? "I've no idea," said Neilson. "I read it and it didn't bother me. I don't think it's a big thing and it's done and dusted now."