PFA Scotland open talks to defer Hearts players' wages
Union issue update about Tynecastle squad salaries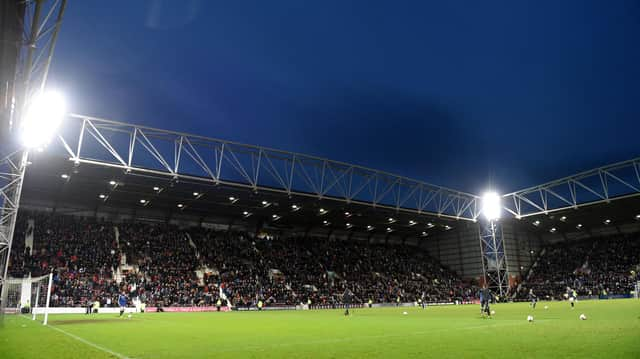 PFA Scotland want Hearts players' wages to be deferred rather than cut as negotiations with club owner Ann Budge continue.
All full-time staff at Tynecastle Park were asked to accept a pay reduction during the coronavirus shutdown, but the playing squad are in talks about potentially delaying some of their salaries.
Captain Steven Naismith has already agreed to halve his wages along with some coaching staff. Manager Daniel Stendel is working without pay from his home in Germany, whilst defender Clevid Dikamona agreed to cancel the remainder of his contract.
The rest of the playing squad have resisted the cuts to date and are pressing to have a "substantial" portion of their money delayed until a later date.
A PFA Scotland statement issued today read: "PFA Scotland has been instructed by Hearts players to assist in negotiations with the club over wage deferrals.
"The players recognise the cash flow problems at the club as a result of the COVID-19 outbreak and wish to assist the club through these difficult times by offering to negotiate substantial wage deferrals.
"With the guidance of PFA Scotland, clubs across the country have entered into negotiation and agreements with players about wage deferrals alongside their participation in the government's job retention scheme.
"The Union fully supports this approach and commends the SPFL clubs who have entered into these discussions.
"As we have stated since this situation first began, PFA Scotland is firm in its position that clubs and players can more effectively face the challenges ahead by working together and ensuring that decisions are reached through mutual agreement only.
"Player contracts cannot be terminated, or altered unilaterally, but the union is more than willing to assist in negotiating agreements between clubs and players.
"In addition, our position is should clubs reduce the wages of existing players on valid agreed contracts, and then use the sums saved to sign new players in August, that would be wholly unfair.
"We are in unprecedented times and the situation is changing on a daily basis. It may be the case that further grants to assist football clubs will become available through FIFA and this would be another avenue for clubs to explore to negate the need for widespread wage reductions."