David Martindale lambasts late call in Livingston's defeat by Hearts
Livingston manager David Martindale lambasted the officials during his team's 1-0 defeat by Hearts after a late offside decision denied Bruce Anderson the chance to score an equaliser.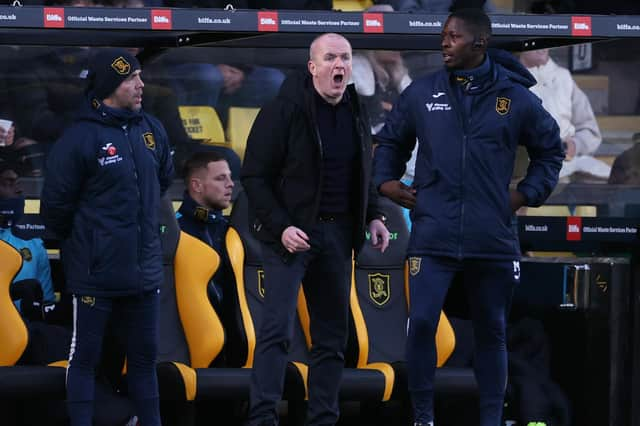 Assistant referee Frank Connor incorrectly raised a flag in stoppage time as Anderson was set to go through on goal.
Martindale despaired at the decision and lamented the call from him and referee Kevin Clancy.
He said: "When your striker is going through on goal in the 90th minute and they get it wrong you cannot defend that.
"I genuinely feel hard done by and I'm not one to normally have a go at officials. I have told him he is on by two yards and the linesman tells me that it is not his fault we got beat.
"I can see his point but that decision did play a part in the defeat. If he had said he would look back at it and say 'sorry' if he got it wrong, that would be fine. But don't be arrogant to me.
"It is poor because you are not allowed to speak to officials. I don't like doing this but we have been done by another decision against us."